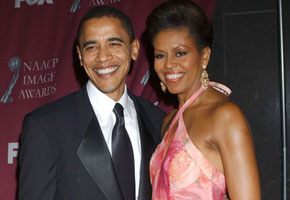 Prince William and Kate Middleton's royal wedding guest list has been the focus of much speculation. Which big names might be invited, and which celebs might have to view the whole event on telly like the rest of us? Peter Hunt, BBC's royal correspondent, gives us his thoughts on the matter. (Follow Mr. Hunt on Twitter.)

Any day now, the invitations will be dropping into mail boxes across Britain and further afield. A select few will be receiving not one, not two, but three requests for their company at the events on April 29.
The invitation to the marriage service at Westminster Abbey will be on stiff white card with gold edging and will be dispatched by the Lord Chamberlain, one of the Queen's officials. It's a position which has been around since the early Middle Ages. When guests were summoned in 1947 to the wedding of the then-Princess Elizabeth, the wording on the card read, "The Lord Chamberlain is commanded by Their Majesties to invite…"
Sixty-four years later, roughly 1,800 people will receive such an invitation. However, one is unlikely to be on its way to 1600 Pennsylvania Avenue. President Obama will have to save his congratulations, and indeed his present for the couple, for when he next visits the UK. His wife has already given this advice to Prince William and Kate Middleton: "Enjoy. Love each other. Have fun and go on a great honeymoon".
Another high profile figure who will be reduced to watching proceedings on television is Sir Elton John. Despite performing at Princess Diana's funeral and at the concert marking the tenth anniversary of her death, the musician has said he doesn't expect to be invited because he doesn't really know the couple.
But those hoping for a sprinkling of celebrities among the congregation are unlikely to be disappointed. It's thought the LA Galaxy player, David Beckham could be seated in one of the gothic church's pews. The former England captain worked with Prince William on the failed bid to bring the World Cup back in 2018 to the birthplace of football. His wife, Victoria — the former pop star-turned-fashion designer — has revealed that members of Kate Middleton's staff have expressed an interest in some of her clothes.
So, who else will be joining them inside the ancient Abbey which down the centuries has been the setting for royal coronations, weddings and funerals? Blood relatives of the Windsor clan have had a head start. The Queen, as well as picking up the bill for much of the day's proceedings, has also been busy – well, her aides have – sending out faxes to fellow European royals asking them to keep the date free.
Those who no longer occupy thrones have already made it clear they're available. Representatives from the monarchies which once had power in Romania, Greece, and the former Yugoslavia may well enter the church unnoticed – especially if they walk in at the same time as Mr. and Mrs. Beckham.
The identities of the vast majority of people who'll be there haven't yet been made public. They soon will be. William and Kate's guiding principle has been to invite those they have had some dealings with. So, on that basis, the Prime Minister of New Zealand could well be attending, but the President of France won't be temporarily swapping the Elysée Palace for another one in London.
Once the marriage service has ended, officials will need all the tact and diplomacy they can muster. There will be a parting of the ways for the congregation. Only about a third will be hopping onto coaches to take them to the buffet lunch up the road at Buckingham Palace. These people, who'll be in possession of not one but two invitations from the Queen, will include representatives of the charities William supports and others he has come across during his fledgling military career.
It is in the evening that we will get a glimpse of the crucial people who surround William and Kate. Their close friends, many from their university days, will join friends of Prince William's father, Prince Charles, for a dinner, once again, at Buckingham Palace. That event will be private and is likely to stay that way. One of key criteria for being in William's circle is discretion and an aversion to reporters asking questions.
One man who will have an important part to play at all three of these events will be William's best man, Prince Harry. There's bound to be endless speculation in the coming weeks about who he'll bring with him to the parties. Will his guest be his former girlfriend, Chelsy Davy? The couple haven't helped matters by recently climbing into the trunk of a car to avoid being photographed. On the relationship the view of royal officials can be summed up like this: Harry and Chelsy are not going out today — who knows about tomorrow.
Read More
Filed Under: