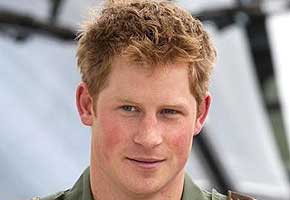 There are conflicting reports on whether Prince Harry, William's best man and younger brother, will be organizing the bachelor party. The Mirror believes that Harry, no stranger to London's late-night club scene, is in charge of the gathering. Meanwhile, Tonight reports that William has banned his "rumbustious" brother from planning the affair. William has reportedly insisted on a "more mature" weekend in the country, including a "shooting party on a friend's estate, or an 'outdoor pursuits' weekend including activities such as quad biking and archery, with an evening spent at a pub."
In other royal news:
– Consider the source. Last week, with little fanfare, Prince William was named regimental colonel of the Irish Guards. This is his first honorary Army appointment. The Irish Guards are known for their distinctive dress uniforms of red jacket, black pants and tall black furry hat. There might just be a smidge of local bias in this report, but Irish Central says that William "may" be married in his Irish Guards uniform. London's Mirror, which also reported on the appointment, repeated the conventional wisdom that William, a helicopter pilot, will be married in his RAF uniform.
– The fact that April 29th has been declared a national holiday is causing no small amount of grief to various sectors of the UK's economy. The BBC reports that the Highland Council estimates the additional public holiday could cost it as much as ₤200,000 ($320,000). And the National Health Service is embroiled in a dispute about how much to pay staff working that day. Some hospitals are paying staff extra to work the holiday, others are not. Union official Mike Jackson told The Press Association, "It's only fair to pay nurses and hospital staff a little bit extra…they will be missing out on celebrations across the country and [being] with friends and family."
Read More
Filed Under: