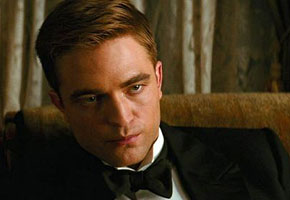 As Robert Pattinson puts the finishing touches on part one of Twilight's fourth part, 2011's Breaking Dawn, the dashing 24-year-old Brit is looking ahead to Cosmopolis.
Deadline reports that R-Pattz has signed on to portray rich guy Eric Packer. All drama unfolds during a 24-hour period after Packer's dangerous bet against the Japanese yen puts his life at stake. Canadian-born filmmaker David Cronenberg, the sci-fi horror mastermind behind such film as Crash and eXistenZ, has penned a script based on Don DeLillo's prized 2003 novel of the same title. He will also serve as director.
Pattinson's next on-screen role comes in the Frances Lawrence-directed Water for Elephants, which opens nationwide on April 22.
Read More
Filed Under: