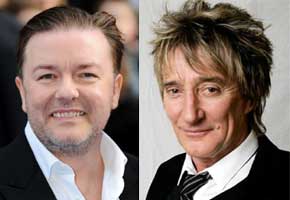 Piers Morgan said there would plenty of "fireworks" when he officially takes over Larry King's CNN primetime slot this month. And according to The Hollywood Reporter, a star-studded list of guests will kick off Piers Morgan Tonight with a bang starting January 17.
Oprah Winfrey will be Morgan's first official guest, but topping the list of Brits is Ricky Gervais, who will follow on Thursday (January 20). Additionally, Rod Stewart, George Clooney, Howard Stern, and former Secretary of State Condoleeza Rice will sit down for a chat.
But what I want to know is if Morgan is any closer to landing the first U.S. sit-down interview with England's princess-to-be Kate Middleton? We already known Madonna won't be showing up … ever.
Read More
Filed Under: