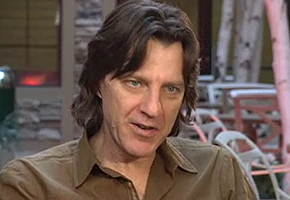 The extraordinary story of a chimpanzee breastfed by his human mother is the subject of British director James Marsh's new film Project Nim – one of four features screened on the opening night (January 20) of the Sundance Film Festival.
Nim – who was born in the U.S. in 1973 – became part of a landmark experiment to determine if a chimp could communicate through sign language if it was raised like a human baby.
In certain respects the project was successful: by the age of five, Nim had a vocabulary of more than 120 words.
But there are also elements of tragedy in the chimp's story – his life was far from harmonious and he wasn't always treated well.
Marsh, who directed the Oscar-winning documentary Man on Wire, has put together an engrossing intelligent film that examines how animals and humans interact.
As he told me, the relationship Nim had with his human caretakers was remarkably intimate.
Marsh's documentary is just one of 20 British films being screened at Sundance this year. In the clip below, he maintains the large UK presence reflects the ongoing strength of the British film tradition.

Read More
Filed Under: