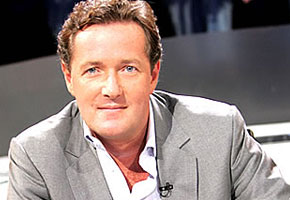 When Piers Morgan — one of Anglophenia's 10 stars to watch in 2011 — replaces Larry King on CNN this month, the British journalist will need to tap into his A-list contact book to stand out. On his UK interview series Piers Morgan's Life Stories, he charmed the likes of Simon Cowell, Susan Boyle, Prime Minister Gordon Brown, and Joan Collins.
But for his American chatfest, Piers Morgan Tonight, he's aiming for the biggest get of them all, the first U.S. sit-down with princess-to-be Kate Middleton.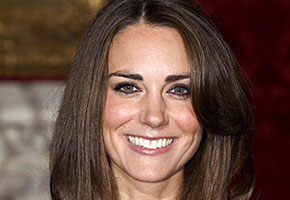 Morgan told TV Guide: "I am working hard on getting that interview. I've known William a long time and I knew his mother, Diana, very well. I had a memorable lunch with William and his mother when he was 13. I spoke with her regularly on the phone. I'm a big monarchist. I think a royal wedding is very exciting."
That would be a coup: Piers outbidding the likes of Oprah, Barbara, Diane, and Katie for the Middleton interview? This man does not lack for ambition.
Read More
Filed Under: