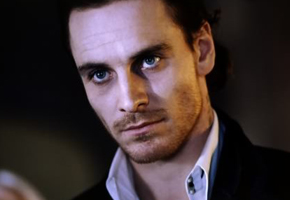 Michael Fassbender, formerly Azazeal on BBC America's Hex, continues to grab high-profile Hollywood parts. Next up for him: Prometheus, Ridley Scott's new sci-fi film once thought to be an "Alien prequel." His co-star is the super-hot Noomi Rapace, best known for playing Lisbeth in those recent Stieg Larsson adaptations. Fassender will portray an android in the movie, according to The Hollywood Reporter.
The German-born star has a full 2011 coming up: he's playing Rochester in the Cary Fukunaga-directed Jane Eyre adaptation, which is currently set for a March release. And he's Magneto in the latest X-Men installment, X-Men: First Class, which hits theaters this June.
Prometheus will premiere June 8, 2012.
Read More
Filed Under: