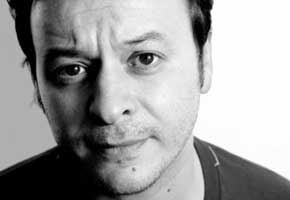 Manic Street Preachers principal James Dean Bradfield has had it with the state of music. The veteran Welsh musician thinks that today's crop of bands are fronted by a bunch of "wannabe accountants" who completely disregarded the rock'n'roll spirit of yesteryear.
"I think it is still easy to fall in love with a record but it's not so easy to fall in love with a band," Bradfield told Scotland's Daily Record. "I don't look at a band now and think that it is going to be amazing or a great band. I don't see a story unfolding with bands because it is gap year music. It seems like somebody has said, 'I think I'll do an album then my dad will give me a job in the accountancy firm'."
The Manics issued their 10th album, Postcards From a Young Man, last fall. The dozen-song set, which debuted at No. 3 on the UK charts, once again explores particular social and political issues of the time while building upon the band's underlying passion for playing music in the first place. They've obviously remained atop of the UK music scene for over two decades for a reason. What befuddles Bradfield is how newer acts fail to trudge on once receiving a certain amount of success.
Bradfield explained: "Look at the first Clash album through to Sandinista. It is a great line that band walked and you knew they were great enough to screw up and get there in the end. If a band has success now, straight away they form a side project or give their songs away to a superbrand. It doesn't feel like being in a band is a badge of honor."
"I was looking at the Top 40 and it's like the indie wars never happened. It's as if Manchester, Seattle and Britpop never existed. Britpop meant guitar bands were in the top five every week. For a guitar band to be in the Top 40 now is a rare thing. It's all pop music. It is really depressing."
Do you agree with James Dean Bradfield's sentiments?
The band's second single, "Some Kind of Nothingness" featuring Echo & the Bunnymen legend Ian McCulloch, was released in December. Two new videos of the song are included on their official site, but check out the band's performance with Mac on Later… with Jools Holland from September:
http://www.youtube.com/watch?v=mabmfvkrImU
Read More
Filed Under: