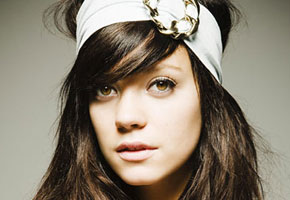 Lily Allen is heading to church. Well, her song "The Fear" is. According to BBC News, Right Reverend Dr. Steven Croft, the Bishop of Sheffield, has proposed that church attendees visit "The Fear" as a part of a five-week Bible study course leading up to the Easter holiday.
While the original song does include expletives, as heard on Allen's 2009 sophomore LP, It's Not Me, It's You, Croft said that the radio-friendly version should be referenced. He also praised Allen's "clever" approach to the tune. "I think it captures a certain spirit of contemporary culture," he explained. "I am not commending it as a way to think, but the song sums up a particular way of seeing the world which is very common, which is confused and afraid but also confident."
Allen — who recently launched her own record label, In the Name Of Records — is seemingly on board with its inclusion. She gave a thumbs-up via Twitter with a "Quite Right!!!!!!" tweet on Tuesday (January 25).
Read More
Filed Under: