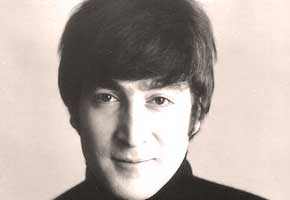 Back in 1965, John Lennon may have been on top of the world as a member of The Beatles. But the millionaire rock star also passed his driver's test. His reward: a Ferrari 330 GT 2+2 Coupe.
According to The Daily Telegraph, Lennon's old set of wheels are going up for auction in Paris in February. It's likely to earn between $155,839 (£99,987) and $219,748 (£141,000).
British author Philip Norman, who penned Lennon's 2008 biography John Lennon: The Life, revealed that a host of car dealers approached the legendary Beatle with a "gleaming smorgasbord" of fancy automobiles. But the then-25-year-old musician fell for the royal blue Ferrari, which only cost him a measly $3,000. He later added the festooned Rolls-Royce Phantom V and a Mini Cooper to his collection.
Read More
Filed Under: