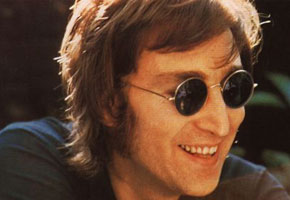 Think you know all there is to know about John Lennon? While his vast collection of songs provides a glimpse into the gifted mind of one of music's most celebrated artists, other published works such as In His Own Write and Skywriting by Word of Mouth also highlight his wild imagination. But his treasure trove of writings don't stop there, as The Guardian reports that a forthcoming set of Lennon's letters will soon be published.
Lennon's widow Yoko Ono has sold the publishing rights to this volume of letters, which offer "insight into his daily life, character, concerns and hopes and run to hundreds of pages." Alan Samson, of the Orion Publishing Group, acquired the international rights after a high stakes bidding war. And while no one really knows how much they paid, a fancy figure supposedly falls somewhere between $800,000 (£500,000) and $1.5 million (£1 million).
"These letters have never been collected in one place before, and for the most part they have never been seen before," Samson said. "The other reason people have gone crazy for it is the fact that there are half a dozen icons of the 20th century, – Marilyn Monroe, [John F.] Kennedy, Elvis – and Lennon is one of them."
Lennon's collection of letters is slated to be released in October 2012.
Read More
Filed Under: