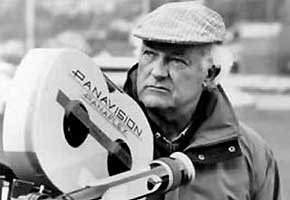 The Guardian reports that English film director and producer Peter Yates passed away in London on Sunday (January 9). He was 82.
Yates earned four Academy Award nominations throughout his 40-plus years in film. His 1979 comedy drama, Breaking Away, grabbed him nods for Best Director and Best Producer. Four years later, he gained two more nominations (Best Director and Best Producer) for his adaptation of Ronald Hardwood's psychological play, The Dresser, starring English acting vets Albert Finney and Tom Courtenay.
But some of Yates' most famous work came with his first American film, 1968's Bullitt. At the time, it marked cinema's first real "car chase in the modern style" with Steve McQueen at the wheel of a Ford Mustang.
http://www.youtube.com/watch?v=GMc2RdFuOxI
Read More
Filed Under: