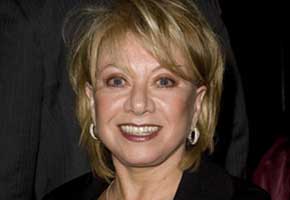 Elaine Paige — a.k.a. the First Lady of British Musical Theatre — has appeared in various West End productions throughout her four decades on the stage, including Evita, Cats and Chess. And for those Americans who are still unfamiliar with the 62-year-old award-winning singer and actress (who made her Broadway debut in 1996 in Sunset Boulevard), Susan Boyle said she dreamed of being as successful as Paige when she auditioned for Britain's Got Talent in 2009.
Paige is back in the news this week for ripping on the arena that made her a star. She's over the revivals, everyone. It's time for the West End to step it up.
"When I was in New York, I noticed there seemed to be many more new musicals, original ideas and new stuff than I think there is here," Paige told The Daily Telegraph. "I think we are into the revivals scenario here and still into the jukebox thing of taking the songs of famous bands and putting a tenuous story around them."
In addition to her stage work, Paige has issued 20 solo albums. Her latest, Elaine Paige and Friends, went gold just prior to the Christmas holiday. She's also hosted Elaine Paige on Sunday, which "puts the cool back into musicals," on BBC Radio 2 for the last seven years.
Read More
Filed Under: