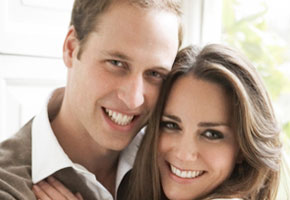 If Prince William and Kate Middleton's first child is a daughter, would she succeed William to the throne? Not necessarily.
According to ancient rules of royal succession, a son gets first dibs on the throne over their older sisters. But lawmakers in the UK want to bring some gender equality to the monarchy, according to MSNBC.
Labour MP Keith Vaz says, "With the marriage of Prince William and Catherine Middleton, we have a once in a generation opportunity to change the law. Prince William looks like a very modern prince. If he has a daughter first, it is only right that she become queen of England."
As a recent illustration of the royal rules of succession, Prince Edward's daughter, Lady Louise, was eighth in line to the throne when she was born in 2003. However, when Prince Edward and his wife Sophie had a son, James, in 2007, he immediately became eighth in line, pushing Lady Louise down to ninth.
Read More
Filed Under: