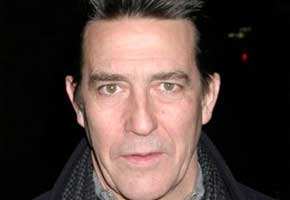 Belfast-born thespian Ciarán Hinds has starred in numerous U.S. box office draws such as There Will Be Blood, The Road to Perdition and Lara Croft Tomb Raider: The Cradle of Life. But when it comes to his part in Harry Potter and the Deathly Hallows, the seasoned actor found himself in awe over the professionalism displayed by his famous co-stars, Daniel Radcliffe, Rupert Grint, and Emma Watson.
"It was surreal to be in a room with those three kids, all of whom know exactly what they're doing, Hinds recently told The Daily Record. "And then there's you, who has been around for a long time, and they're the ones putting you at ease and making sure you know what you're doing on set."
He added: "It was bizarre. But it was also really interesting to see things from that perspective.
Part two of Harry Potter and the Deathly Hallows, which opens nationwide on July 15, sees the 57-year-old Hinds reprising his role of Albus Dumbledore's younger brother, Aberforth. Taking on such a part was not without plenty of nerves for Hinds. He goes on to explain that he found much inspiration in his younger cast.
"With every job, you're typically looking for the director to make sure you're doing the right thing but with Emma, Rupert and Daniel, that has become part of their psyche," he said. "They've been doing that job so long, they have such ease and an instant connection with it, and a real truthfulness."
Catch Hinds on the silver screen later this month in the paranormal thriller, The Rite, also starring Sir Anthony Hopkins and Irish actor Colin O'Donoghue.
Read More
Filed Under: