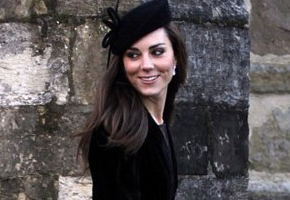 Earlier this week, it was revealed that Kate Middleton had quit her job at her family's business. In response, BBC's Peter Hunt asked the question that has dogged the royals for years: should they have "real" jobs like everyday people?
This quandary has proven especially tough for those marrying into the royal family. Prince Philip faced uncertainty when he married the then-Princess Elizabeth, "At first, Prince Philip was fulfilled working as a naval officer on the Mediterranean island of Malta," Hunt writes. "However, an ailing King meant he had to abandon his promising career and ultimately walk two paces behind his wife, when she became Queen.
"In the 1950s, Philip, an alpha male, struggled initially with the lack of a defined role. 'Constitutionally', he once remarked, 'I don't exist.'"
Prince Edward's wife, Sophie, Countess of Wessex, had to give up her PR career once she realized the added stresses of working in a high-profile position while being royal. "The Countess of Wessex has taken refuge in a life as a mother and as a supporter of chosen charities," Hunt notes.
What can Kate expect after she marries Prince William on April 29? Granted, as Hunt says, she's been "criticized by some for being a university educated woman in the 21st Century who waited for her man, rather than pursuing a career." But what are her options? Hunt says, "It's likely this princess-in-waiting will focus on life as a full-time senior royal. It's safer that way." Like Sophie, she'd likely invest her time in charities and raising the royal heirs.
So we pose the question as well: should the royals have "real" jobs?
Read More
Filed Under: