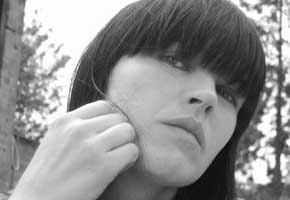 Anglophenia is extremely sad to share that Trish Keenan of the British electronic pop outfit Broadcast has died. According to Spinner, she had recently been in the hospital with pneumonia onset by the swine flu virus (H1N1) since Christmas. The band's record label, Warp Records, issued a statement earlier today (January 14):
"It is with great sadness we announce that Trish Keenan from Broadcast passed away at 9am this morning in hospital. She died from complications with pneumonia after battling the illness for two weeks in intensive care.
Our thoughts go out to James, Martin, her friends and her family and we request that the public respect their wishes for privacy at this time.
This is an untimely tragic loss and we will miss Trish dearly – a unique voice, an extraordinary talent and a beautiful human being. Rest in Peace."
Broadcast came together in Birmingham, England in 1995 and issued a handful of singles, two compilations, and four stellar studio albums, including 2003's Ha Ha Sound. The band's most recent release, Broadcast & the Focus Group Investigate Witch Cults of the Radio Age, was released in 2009. They also performed at the All Tomorrow's Parties festival, whose lineup was curated by The Simpsons creator Matt Groening, last year in Minefield, England.
R.I.P. Trish. We'll miss you!
Read More
Filed Under: