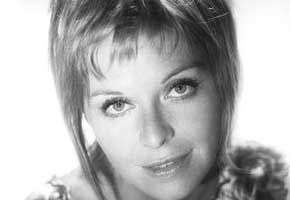 BBC News reports that British actress Susannah York, best known for her role in Sydney Pollack's 1969 melodrama They Shoot Horses, Don't They?, has passed away after a short battle with cancer. She was 72.
Born Susannah Yolande Fletcher in London in 1939, York emerged as one of Britain's top film stars in the 1960s. She played opposite Albert Finney in the Oscar-winning British comedy Tom Jones and landed other standout roles in The Killing of Sister George (1968) and Battle of Britain (1969). But They Shoot Horses, Don't They? brought York international fame. In her role as Alice, she took home a BAFTA for Best Supporting Actress and earned Academy Award and Golden Globe nominations.
In addition to her solid film work, York appeared on the London stage in numerous productions. She also appeared in a host of television movies, including The Christmas Carol in 1984. In recent years, she starred as Helen Grant on BBC1's Holby City and Casualty.
RIP Susannah.
York's shower scene from They Shoot Horses, Don't They? is absolutely brilliant:
http://www.youtube.com/watch?v=XrEc8ZiMyVc
In the clip below York's son, Orlando Wells, remembers his "courageous" mother:
Read More
Filed Under: