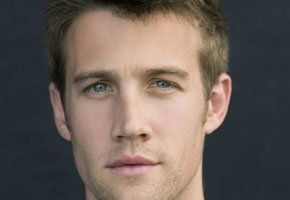 You knew it had to happen: Lifetime is preparing a movie about Prince William and Kate Middleton. Let the Emmys flow! According to E! Online, "the film chronicles the history of William and Kate—from the moment the two students met at Scotland's prestigious University of St. Andrews, through the ups and downs of their nine-year courtship complicated by social and royal family pressures, and intense global media attention surrounding their storybook nuptials."
The Prince should be quite proud of the actor selected to portray him: New Zealand-born performer Nico Evers Swindell is a right bit of hottie. Actor Ben Cross is set to play his dear dad, Prince Charles. No word yet on who will play Kate, but she had better look dazzling in a see-through frock.
I haven't watched Lifetime since the late '80s…would Markie Post or Meredith Baxter make a good Kate? I kid…who should play Ms. Middleton?
Read More
Filed Under: