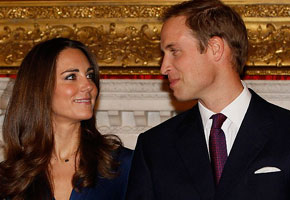 It's a bit administrative, but hey, it's efficient: well ahead of Prince William and Kate Middleton's April 29 wedding, Buckingham Palace has faxed early "save-the-date" letters to Europe's royal familes, palace sources confirm.
"Although more traditional gold-embossed, handwritten invitations will be sent to 1,800 guests by the Lord Chamberlain's Office next month, protocol dictates that sovereigns are given earlier warning than foreign heads of state and non-VIP guests," The Daily Mail reports.
Among those confirming RSVP are Serbia's Crown Prince Alexander and his wife. Romania's former King Michael, who is a cousin of Prince Philip, and wife Queen Anne have also stated they will be in attendance on April 29. The Daily Mail says that other European royal houses are likely to receive invitations, although no guest list has been finalized.
Read More
Filed Under: