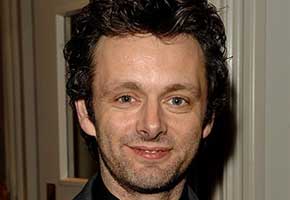 Earlier this week we reported that the 23rd James Bond film is officially back in action and slated to hit theaters in November 2012. Now we patiently await for the star-studded cast to take shape as Daniel Craig finally returns to work. But according to The Daily Mirror, Michael Sheen could be joining him on the set.
The Welsh-born thespian, who earned a BAFTA nomination for his portrayal of former British Prime Minister Tony Blair in 2006's The Queen, is being touted to play the wicked Ernst Stavro Blofeld. Other English-born players such as Donald Pleasence and Charles Gray have previously taken on the role of the scheming bald villain who adores his white Persian cat.
It's being said that Bond producer Barbara Broccoli is championing Sheen for the part. Screenwriter Peter Morgan — who's worked with Sheen on several films such as The Queen and 2008's Frost/Nixon — also had him in mind when writing one of the first Bond scripts prior to it being plagued by MGM's financial woes.
"He brings a really intense and creepy quality to the table," a source revealed.
Other possible 007 additions? We already mentioned that Simon Russell Beale (his Q&A with The Guardian is great!) is possibly being considered. Now it seems that Dame Judi Dench has somewhat confessed to being involved.
"I think I'm going to be needed in the spring of 2012. That's the message I got," she said.
Craig, Sheen, Dench and Beale? This is good …very good.
Read More
Filed Under: