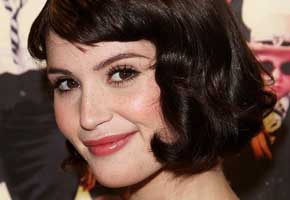 It's only five days into the New Year and Gemma Arterton's name is seemingly everywhere. We take it as a good sign of what's in store for the former British Bond girl in 2011.
She's already landed a major part in the forthcoming Robert Capa biopic set for later this year. Now, The Hollywood Reporter has exclusively revealed that 24-year-old Tamara Drewe beauty has joined the cast of Hansel and Gretel: Witch Hunters.
Arterton will play opposite California-born actor Jeremy Renner (The Town, The Hurt Locker) as the two portray bounty hunters in Gary Sanchez's sinister adaptation of The Grimm Brothers' famous fairytale. Filming is slated to begin March 7 in Berlin with Norwegian filmmaker Tommy Wirkola (Dead Snow, Kill Buljo) serving as director.
Sounds like another blockbuster role for Arterton, whose standout parts in Clash of the Titans and Prince of Persia: The Sands of Time officially put her on the U.S. map in 2010. Here's hoping twenty eleven will solidify her spot.
Read More
Filed Under: