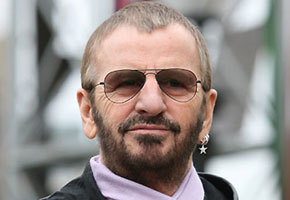 The BBC reports that British government minister Grant Shapps is calling for the Liverpool City Council to freeze their efforts in tearing down Ringo Starr's first childhood home at 9 Madryn Street.
The house has been tied up in the city's plans for a "massive regeneration scheme" for quite a while now. And countless looters, er Beatles fans, have frequently visited the property in search of possible souvenirs.
Shapps has reached out to the council via letter and calls Starr's former abode a "culturally important building." While George Harrison's birthplace is private, fans from around the world can visit John Lennon's and Paul McCartney's childhood homes. They're protected and run by England's National Trust. Shapps only wants the same for Starr's old home.
"…Before a single bulldozer rumbles along Madryn Street, I want to ensure that every option has been considered," he said. "In particular I want local community groups to have the opportunity to put forward viable proposals to preserve this historic house."
"listed" status by English Heritage. The campaign group named the Abbey Road crossing, as seen on the Beatles' epic 1969 album of the same name, a historical landmark in December.
Read More
Filed Under: