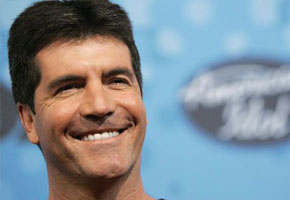 As the blogosphere remains in a tizzy over this season's X Factor, which crowned Matt Cardle the winner on Sunday, show creator and panelist Simon Cowell is celebrating the show's end with a little thank you gift for his fellow judges, Cheryl Cole, Louis Walsh and Dannii Minogue.
According to the Daily Mirror, the British music magnate bestowed his colleagues with "botox vouchers" worth an estimated $4700 (£3,000).
"Simon found the whole thing hilarious," said a source. "He wanted to give the judges a token of his appreciation for working so hard on this series, but given they can all buy themselves pretty much anything they want, decided to opt for a joke gift. Louis has spoken openly about his previous facelift, and he and Simon call the girls 'parading peacocks,' teasing them mercilessly about their preening ways."
Fresh-faced Chezza doesn't need botox! The woman is stunning, as is Dannii! But Dannii has previously admitted to using the cosmetic enhancer in the past. Walsh isn't a stranger to it either, for he was utterly "delighted" with Cowell's peculiar gesture. Ugh, does anyone out there think like Carey Mulligan? The idea that botox prevents you from moving your face doesn't seem to shock or scare anyone. Yikes!
Read More
Filed Under: