When it comes down to it, celebrities are human beings, too. They make mistakes just like us. Right? HA! This year saw no shortage of celebrity slip-ups and the press was swift in spotlighting who did what in what fashion. On Monday (December 13), we asked Anglophenia readers to choose which UK personality gave 2010 its biggest gaffe. Sarah Ferguson tops the list of unlucky ones. But may everyone included here be on their best behavior in 2011.
5. Wham!: George Michael crashes his Range Rover into a London photo shop: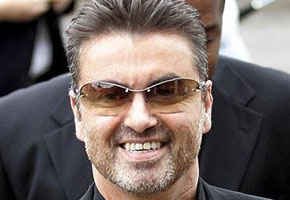 In the last decade, dear Georgie has been better known for his run-ins with the cops rather than for his chart-topping pop hits. In July, the English singer/songwriter endured another brush with the law when he slammed his Range Rover into a Snappy Snaps photo shop. A month later, the spliff-lovin' Michael charged with driving under the influence of cannabis and slapped with an eight-week prison sentence. He only ended up serving four weeks prior to being released in mid-October. His stay wasn't that bad. Sir Paul McCartney reached out in support and he adamantly denied receiving any kind of preferential treatment during his stay.
4. Singer Morrissey refers to the Chinese as "subspecies":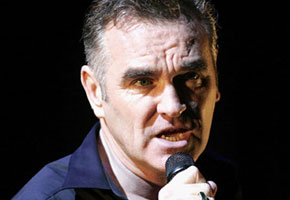 Staunch animal rights supporter Morrissey created quite a ruckus in September when he referred to the Chinese as a "subspecies" during an in-depth interview with The Guardian. "Did you see the thing on the news about their treatment of animals and animal welfare? Absolutely horrific. You can't help but feel that the Chinese are a subspecies," he told interviewer, poet Simon Armitage. Well, such a remark did not go unnoticed and some called Moz a racist (again). Morrissey did come back with a lengthier explanation, as Armitage didn't provide much context for including such a provocative statement in the first place.
"If anyone has seen the horrific and unwatchable footage of the Chinese cat and dog trade – animals skinned alive – then they could not possibly argue in favour of China as a caring nation. There are no animal protection laws in China and this results in the worst animal abuse and cruelty on the planet. It is indefensible," Morrissey stated.
Neil McCormick of The Daily Telegraph also chimed in on the media frenzy surrounding the legendary Smiths frontman. "Morrissey is a man of contradictions, a complex loner whose image seems to be tautly balanced between cripplingly low self-esteem and preening narcissism. He is also a hugely gifted songwriter with an extraordinary body of work full of wit and empathy, lyrics ripe with a rich sense of humanity that prod, provoke, surprise, amuse, move and, indeed, occasionally offend listeners. He is a proper artist, in other words, and should be judged by his work, not an interview process he treats with a degree of obvious disdain."
Gah! I think most anyone would agree that any kind of hatred against animals, no matter who's involved, is absolutely deplorable. I understand that Morrissey may have been trying to shed some light on China's unlawful treatment of animals, but his statement was a bit reckless. Of course people are going to jump on that. What do you think?
3. Former UK Prime Minister Gordon Brown calls voter a "bigot" on live mic: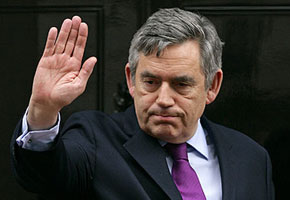 Gordon Brown was harshly reminded earlier this year that if you can't say something nice, don't say anything at all. When taking to the campaign trail in April, he met with longtime Labour Party supporter Gillian Duffy to discuss Britain's wavering economy, immigration and crime. And at the end of it, Duffy called Brown a "very nice man". Too bad Brown didn't take a note out of her book. Unbeknowst to him, he'd left his interview mic on upon the end of their conversation, which captured Brown referring to the retired grandmother of two as a "bigoted woman" and their meeting "a disaster". The damage was done, despite Brown apologizing to her in person and to the public. You can't ignore or forget a sound bite. A month later, Brown announced his resignation. Here's hoping David Cameron will continue to play nice — laughing along with his colleagues over being "banned" for liking the Smiths was a good move.
2. England goalkeeper Robert Green's World Cup faux pas: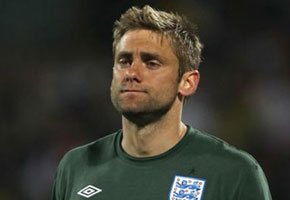 When the FIFA World Cup got underway in South Africa in June, England was anxious to bring home their first world title since 1966. Coach Fabio Capello remained mum on who'd be tending goal until the very day England would walk onto the field to play the United States on June 12. West Ham United footballer Robert Green was the lucky guy … but not lucky enough. When American midfielder Clint Dempsey went in for the long shot, Green's fumbling fingers sent the ball over the goal line to squash England's 1-0 lead. The game ended with a 1-1 draw and subsequently Green's World Cup playing time was nixed as well. A gut-wrenching moment for both the team and the country.
"It hit the outside of one of my thumbs, do that again 1000 times and I will save 999," Green explained to the BBC. "It is something that has happened in life, you accept it, move on and keep working."
1. Sarah Ferguson caught-on-tape soliciting ex-husband, Prince Andrew, for cash: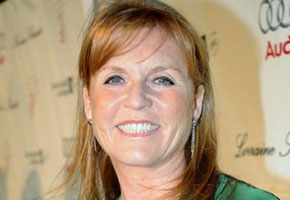 No stranger to the tabloids, Sarah Ferguson really hung herself out to dry when an undercover newspaper sting exposed her seedier side this spring. The Duchess of York met with Mazher Mahmood, whom she thought was an Indian businessman, to discuss a potential deal to connect Mahmood with her ex-husband, Prince Andrew. But Mahmood was actually a reporter for Britain's News of the World newspaper who was secretly taping his meeting with Ferguson, who requested £500,000 to "open up all the channels" to Andrew. Sad move. Was Fergie so desperate for cash that she'd sell out the father of her two daughters? She later took to the Oprah Winfrey Show to disclose that she'd been drinking prior to meeting Mahmood, adding "I haven't faced the devil in the face because I was in the gutter at that moment." She also revealed that she was millions of dollars in debt. Ouch.
What was your favorite celebrity cringe-worthy moment of the year?
Read More
Filed Under: