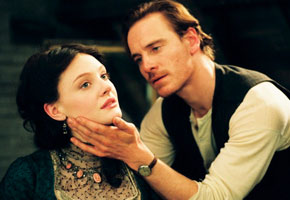 It's about time. That's the appropriate reaction to the fact that Angel, a lush, often amusing drama set in Edwardian England and starring Atonement's Romola Garai, finally arrives on these shores in DVD form on Tuesday, Dec. 21.
Like too many small but often worthy British films, it opened in the UK (in 2008) but failed to find an American distributor. Such movies tend to play at a few U.S. film festivals and sometimes even land in a New York or Los Angeles art house for a brief run, but they become available to a wider stateside audience only if released here on DVD (or now, additionally, sometimes can be streamed on Netflix or a similar service).
Angel is based on a 1957 book by Elizabeth Taylor (a novelist saddled with the same name as the movie star-turned-perfume queen) and marks French director François Ozon's English-language debut. The movie highlights Ozon's flair for showcasing strong-willed women characters, just as he did in earlier successes such as 2000's Under the Sand, 2002's 8 Women, and 2003's Swimming Pool.
The title character, Angel (Garai), is a provincial grocer's daughter who intends to become a famous novelist and live as glamorous a life as those she gives the characters in her wildly over-written books. The talented Garai pulls out all the stops, giving a formidable performance. She makes Angel into a vainglorious monster ("I won't change a single word or comma of my book," she tells a prospective publisher), but gives her just enough vulnerability that we keep hoping the character will eventually see the error of pretensions. Other cast members include the venerable Charlotte Rampling, Sam Neill, and Michael Fassbender.
If Angel arriving on DVD whets your appetite for seeing other British celluloid imports that never made it to the local multiplex, here are a couple of recent good bets available on DVD: Cemetery Junction and the Red Riding Trilogy.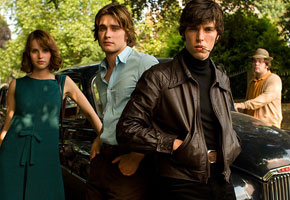 Cemetery is the latest movie from writer-director Ricky Gervais and Office mate Stephen Merchant. The Invention of Lying funnyman may be a Hollywood darling–he has just been booked to reprise his role as host of the Golden Globes telecast on Jan. 16–but no U.S. distributor stepped up to claim this semi-autobiographical, nostalgic comedy about three working class teenagers growing up in the 1970s in a distant London suburb.
The movie, which opened in England last spring, received mixed to favorable reviews. "[It] looks weirdly like a U.S. coming-of-age movie about three American teens skillfully transplanted to a Brit setting," wrote Guardian movie critic Peter Bradshaw. A trio of relative newcomers (Jack Doolan, Tom Hughes, and Christian Cooke) hold down the leading roles; established stars Matthew Goode and Ralph Fiennes have supporting turns, and Gervais himself pops up briefly as one of the teenagers' fathers.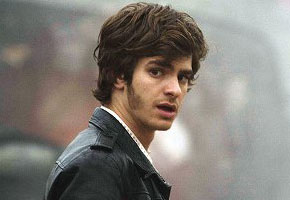 Must viewing, if you like your movies dark and creepy, is the Red Riding Trilogy. It's actually three films (Red Riding: In the Year of Our Lord 1974, 1980, and 1983), sequential, connected tales of crime, murder, and corruption. The cast includes fast-rising British stars Andrew Garfield (The Social Network and the upcoming reboot of Spider-Man) and Rebecca Hall (The Town), who appear only in the first film, as well as David Morrissey, Sean Bean, and plenty of other familiar English faces.
Red Riding is based on a series of novels by David Peace and was originally made for television, airing in 2009 on England's Channel 4. The trilogy was briefly released in a few U.S. theaters last winter. A critical rather than a box office success, Red Riding stirred enough interest in Hollywood that Warner Bros. is reported to be considering a remake.
Read More
Filed Under: