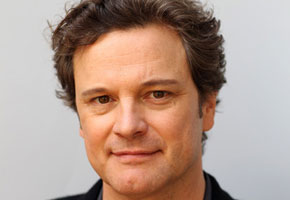 With much Britain still up in arms over Parliament voting to raise university tuition costs, the Liberal Democrats have apparently lost one of its most recognizable supporters: Colin Firth.
The Guardian reports that The King's Speech star, who just earned a Golden Globe nomination for Best Actor in a Drama, is no longer associated with the party. Could Charlie Gilmour have found a kindred spirit?
"I think it is profoundly disillusioning if you are a student who registered to vote simply because of what the Liberal Democrat were promising, and many, many did and simply because of what the Liberal Democrats had to say about tuition fees and things. It is one of the reasons I went in that direction," Firth said.
He added: "I do believe he [Liberal Democrat leader Nick Clegg] did what he thought was the only choice at that time given the parliamentary situation and it being impossible to do a deal with Labour."
Leading up to Britain's general election last spring, the Liberal Democrats promised that they would "scrap tuition fees" should they be elected. While more than 20 Lib Dems were against the hike, it wasn't enough and the proposal passed in last week's vote at the House of Commons.
Do you agree with Firth's sentiments?
Read More
Filed Under: