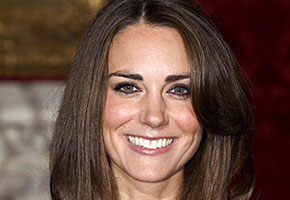 Kate Middleton has her prince, a fabulous ring and some very beautiful engagement photos. Next, she will have her very own figure at Madame Tussauds famous wax museum in London. Oh the joys of marrying into England's Royal Family!
BBC News reports that Middleton will most likely meet with museum officials after her April 29th nuptials. It will take four months to cast Middleton's waxed likeness, which will follow statuettes of Queen Elizabeth, Prince Phillip, Prince Charles and Camilla, and Princes William and Harry.
Here's hoping Madame Tussauds has a keen eye for detail unlike Britain's Royal Mint. Last Thursday (December 23), they honored Prince William and Middleton with their own commemorative coin. And of course, Wills' dear grandmother adorns the backside of it. Anyhow, some have slammed their efforts, adding that the gorgeous Kate looks a bit heavier in the face. Others have said Wills "looks like Al Gore." What do you think?
Read More
Filed Under: