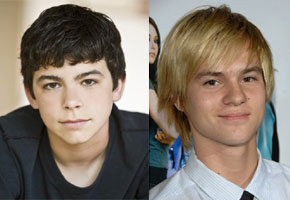 It looks like the American version of BBC America's The Inbetweeners is finally coming together. Deadline exclusively reveals that MTV has finally found their very own Will, Simon, Jay and Neil.
Joey Pollari, Mark L. Young, Zack Pearlman, and Bubba Lewis have been chosen to lead the new high school comedy showcasing the awkward perils of teen life.
Pollari, a Minnesota native, has appeared in films like Disney's Skyrunners and Avalon High. Some might recognize Young from his portrayal of Franky on HBO's Big Love. His other credits include TV stints on Criminal Minds, Heroes, and Dexter. The relatively unknown Pearlman made his film debut in the Will Ferrell-produced comedy The Virginity Hit earlier this year. Lewis, who hails from Georgia, earned spots on Grey's Anatomy and Numb3rs in 2010 and had a small part in 2009's 17 Again, starring Matthew Perry and Zac Efron.
Taika Waititi, the New Zealand-born writer/director behind numerous Flight of the Conchords episodes, will oversee the pilot.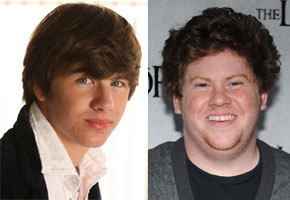 As previously reported this fall, Brad Copeland (Arrested Development, My Name Is Earl) is at the helm of this "Freaks and Geeks-meets-Superbad" spinoff as lead writer. He'll also serve as executive producer alongside the creators of the original show, Iain Morris and Damon Beesley, and Aaron Kaplan of Kapital Entertainment.
Production on the U.S. version is slated to start in Orlando on January 10.
Are you excited for MTV's version of  The Inbetweeners?
Read More
Filed Under: