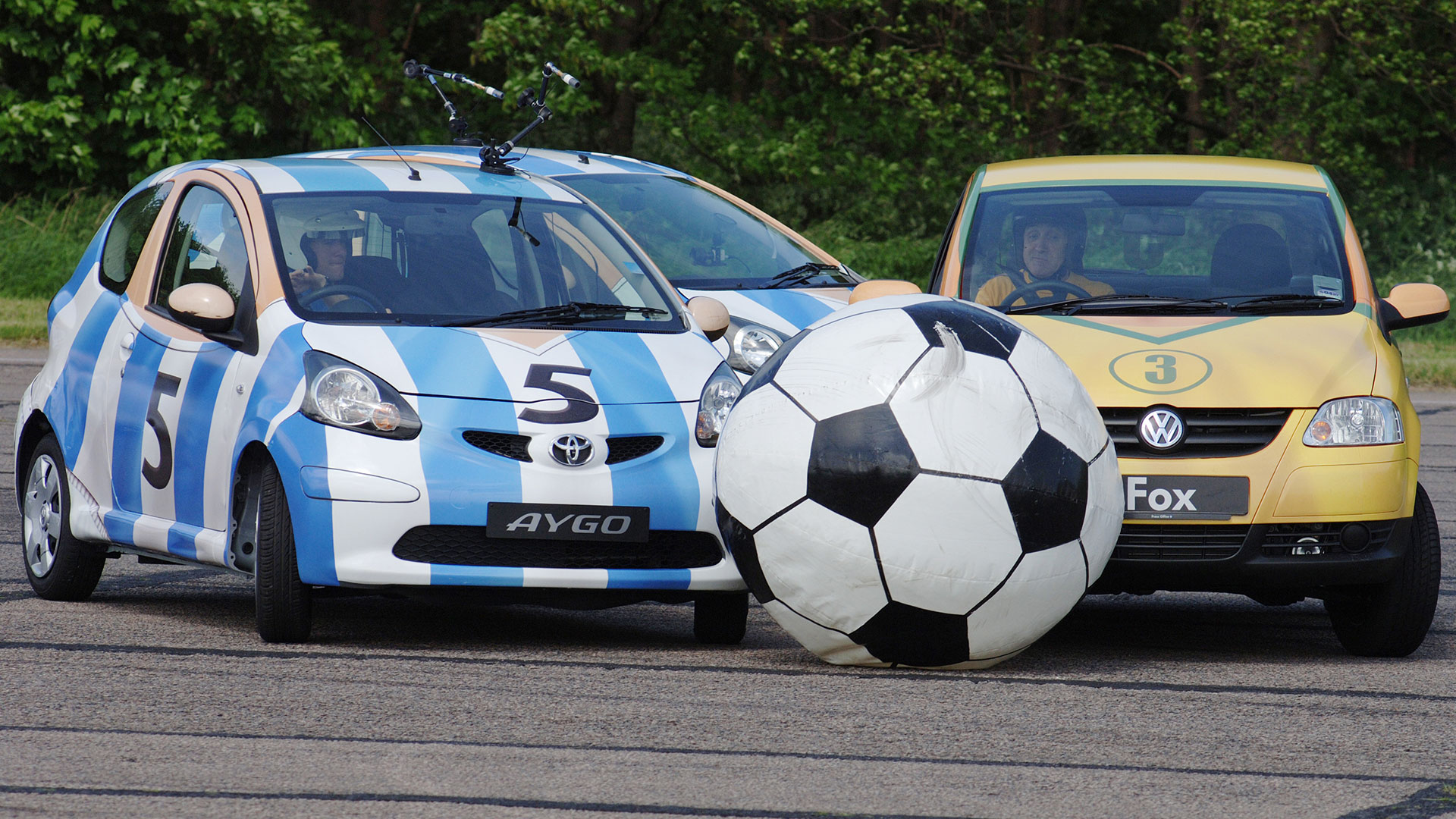 Season 8 — Episode 5
The Scottish Lady
Chuck it about: Jeremy Clarkson gets all nauseated in the Prodrive P2.
Fox soccer: A team of Volkswagen Foxes take on the Toyota Aygos in a game of car soccer.
Back for more: Sir Michael Gambon ("Harry Potter") makes a more sedate return to the Reasonably Priced Car.
At the horses: Jezza takes the new Citroen C6 to the horse races.
Captain Not-Slow: Jackie Stewart, the Formula One legend known as "The Flying Scot," teaches James May how to drive fast.