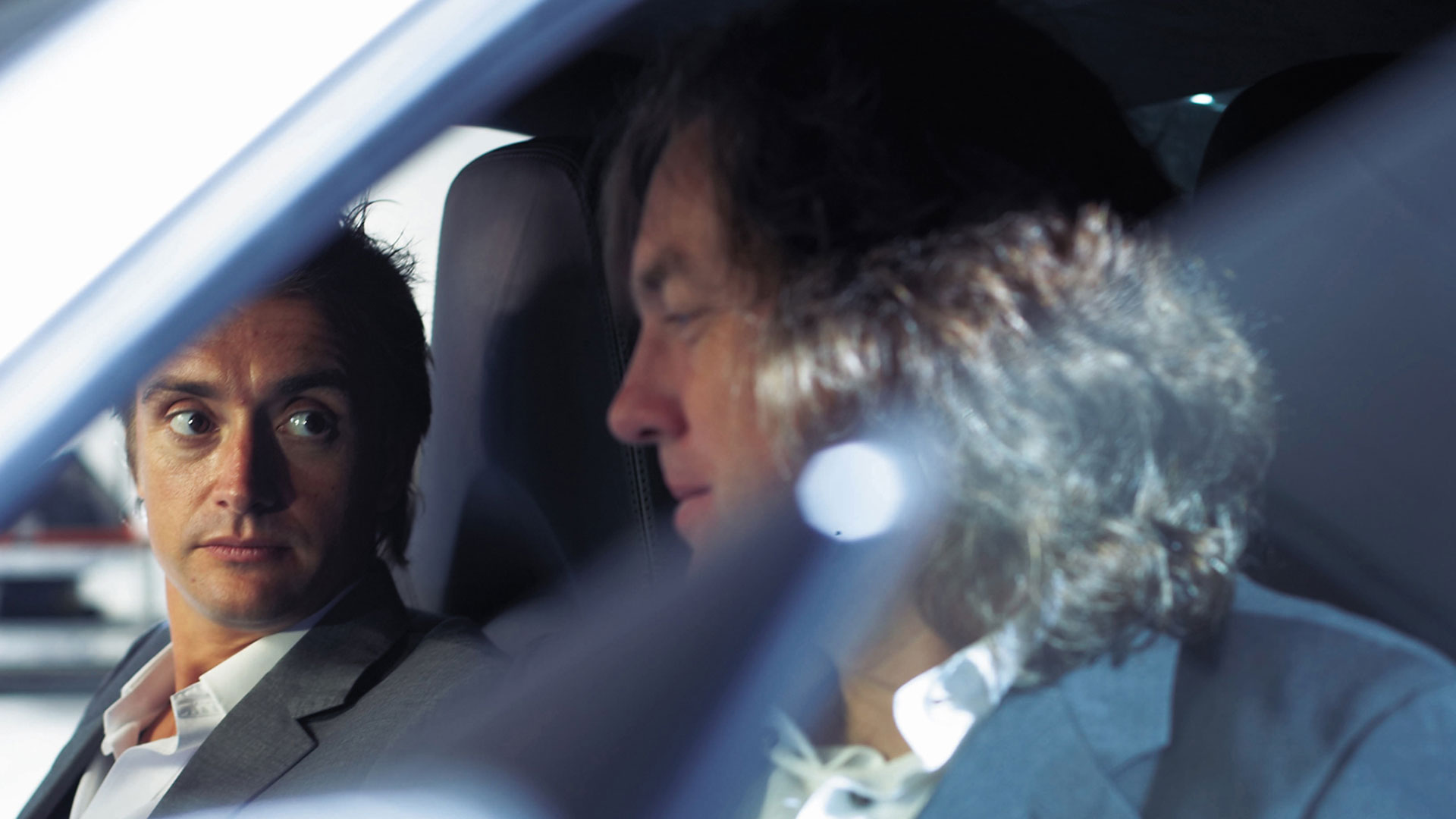 Season 8 — Episode 3
The Amphibious Vehicles
Exige vs. Mustang: Jeremy Clarkson and a Lotus Exige S race The Stig in a Ford Mustang.
Back from Mars: Actor Philip Glenister, who portrayed Gene Hunt in the original "Life On Mars," is the Star in a Reasonably Priced Car.
Amphibious cars: The team attempts to make amphibious vehicles from normal cars. Jezza's Toyboata, Richard Hammond's Dampervan and James May's Mayflower all end up getting rather wet.