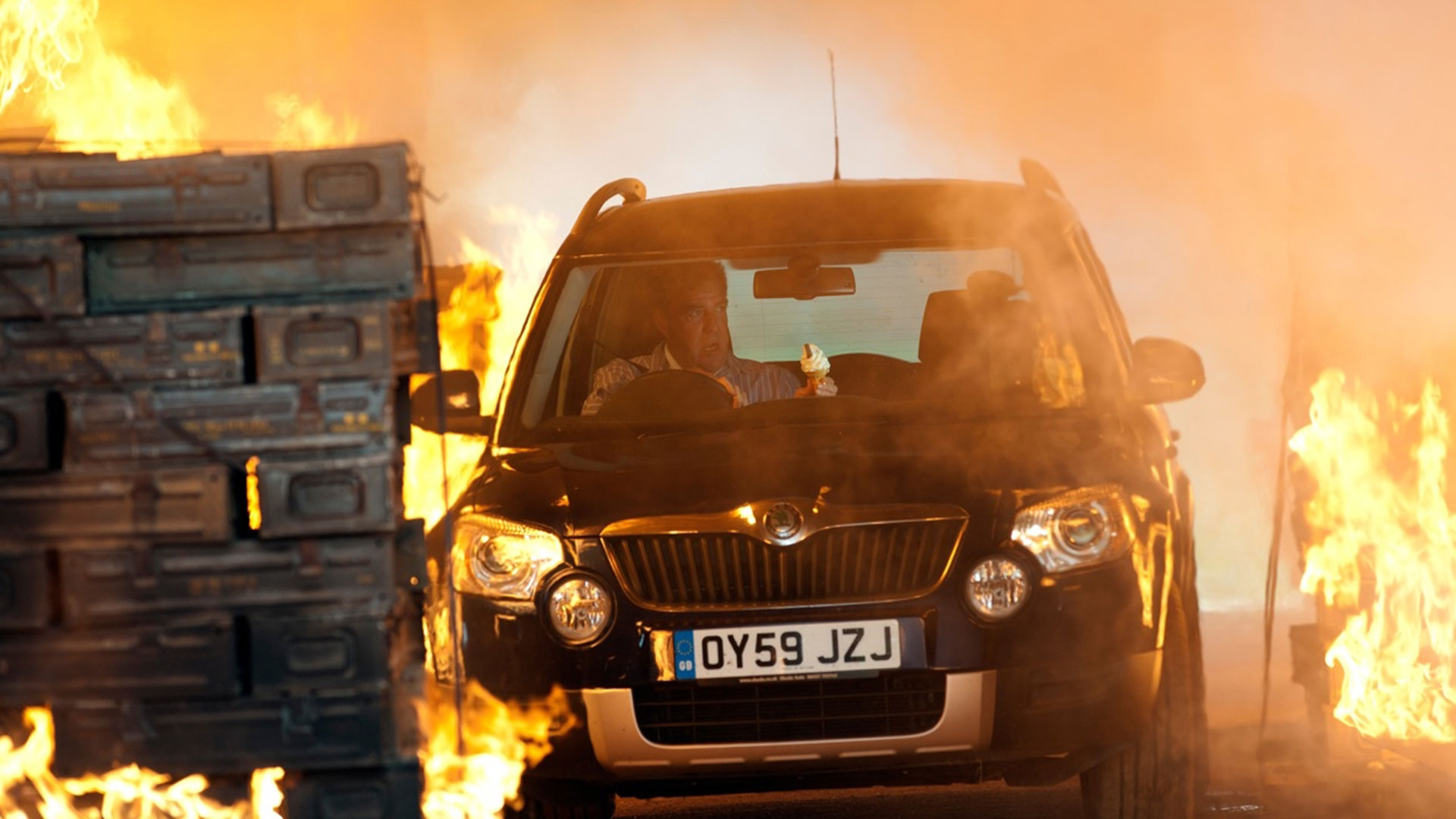 Season 16 — Episode 4
The Dukes of Harlow
Jeremy Clarkson, Richard Hammond and James May are challenged to buy used 4-seat convertibles and soon discover similar cars can produce very, very different and disgusting results.
Jeremy gives the "brilliant but completely useless" Pagani Zonda R some time on the test track before looking at what seems to be the last Zonda, the Tricolore, its due.
"Star Wars" obsessed mates, Simon Pegg and Nick Frost ("Paul," "Shaun of the Dead," "Hot Fuzz"), are the Stars in a Reasonably Priced Car.