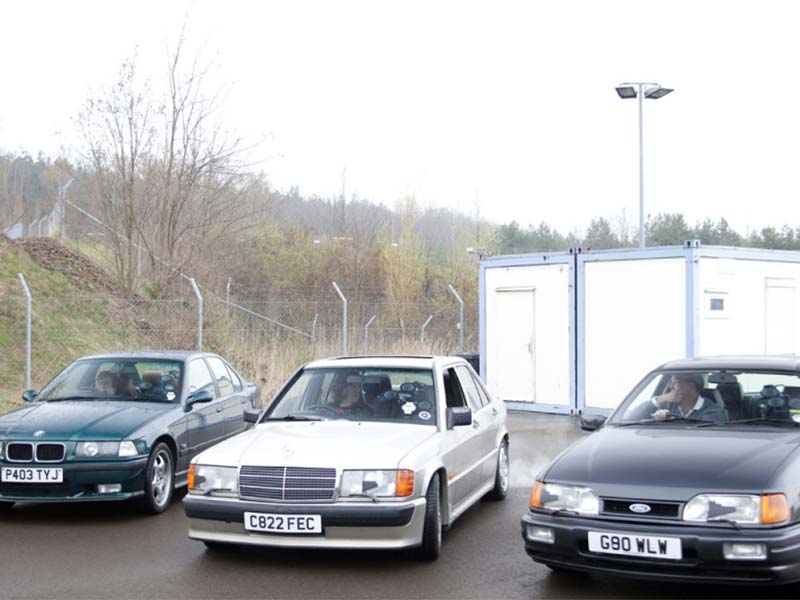 Season 15 — Episode 2
Sports Sedan Track Days
The boys set out to find cheap sports sedans that are great for everyday use and perform at a track day in Germany.
James May hits the test track with a double dose of Porsche, a 911 Sport Classic and a Boxster Spyder.
The Stig takes a second look at the three-wheeled Reliant Robin.
Porn and politics collide when journalist and former Director of Communications to the Prime Minister of the UK, Alastair Campbell, stops by as the Star in a Reasonably Priced Car.