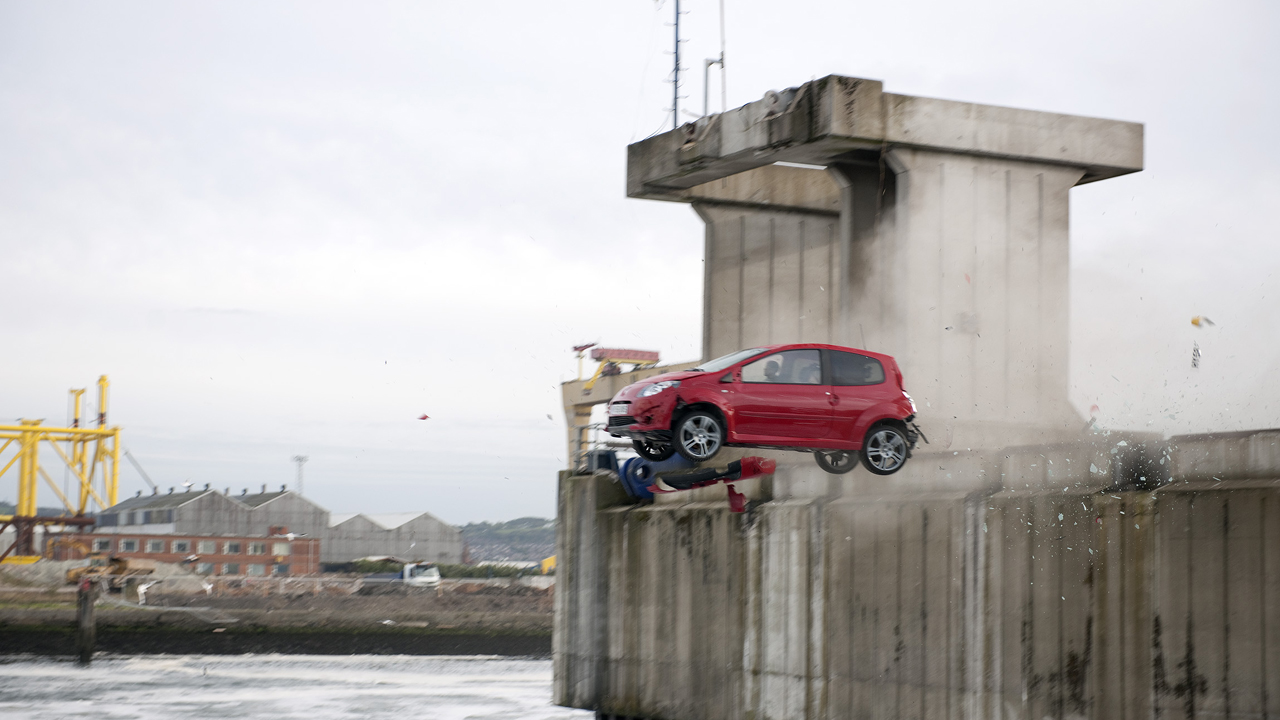 Season 14 — Episode 4
Challenge Race Challenge
Richard Hammond wants to speed up the process at airports and kicks off The Inaugural Top Gear Various Airport Vehicles Motorsport Challenge Race Challenge to find the right automotive choice.
The BMW X5 M goes head-to-head against the Audi Q7 but no matter which comes out on top, Jeremy Clarkson has a third way of "waisting your money."
The Renault Twingo Renaultsport 133 gets a "normal test" review from Jeremy in Belfast, Northern Ireland.
Filmmaker Guy Ritchie (Sherlock Holmes, Snatch) talks about "winching" and takes a turn as the Star in a Reasonably Priced Car.