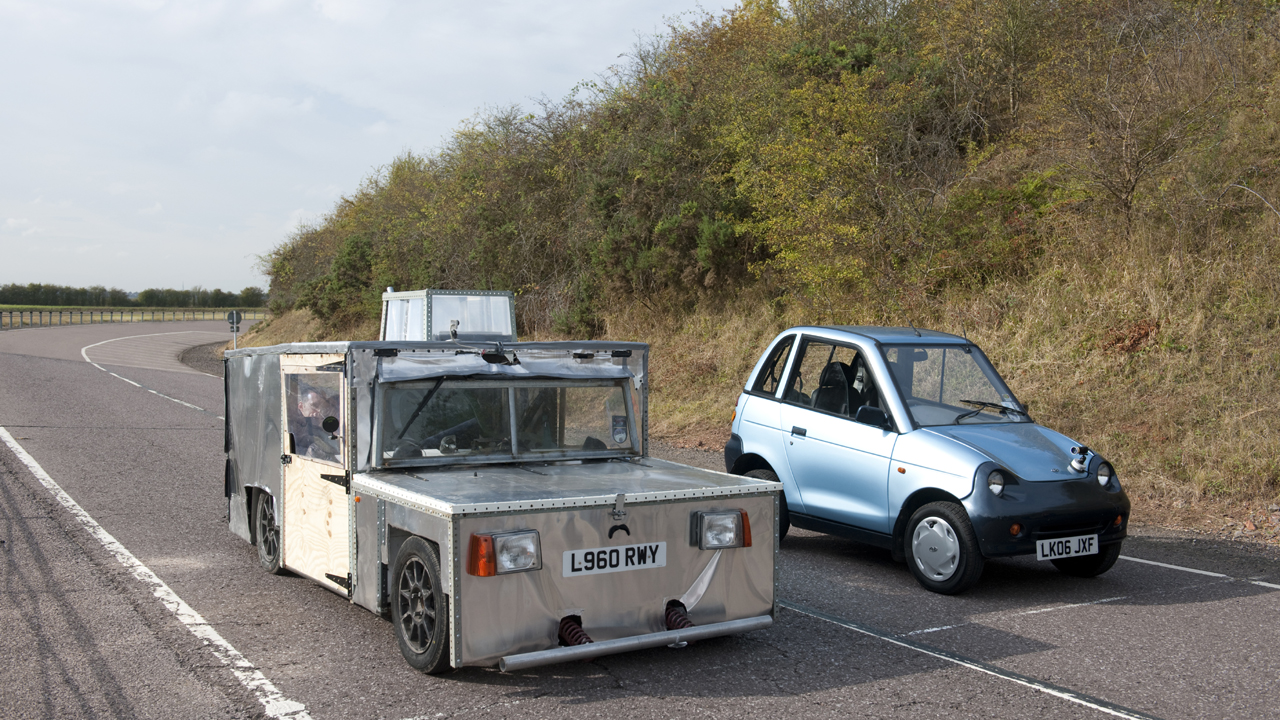 Season 14 — Episode 2
Hammerhead-i Eagle Thrust
The boys challenge themselves to build a cheaper, better car than the G-Wiz.
Jeremy Clarkson pits the expensive-but-joyless Audi R8 versus the "insanely vulgar" Corvette ZR1.
Upgrades to the built-from-scratch car, "Geoff," yield a new name and some surprising consumer car test results.
Actor Michael Sheen ("Frost/Nixon," "The Twilight Saga: New Moon") is the Star in a Reasonably Priced Car.