About the Show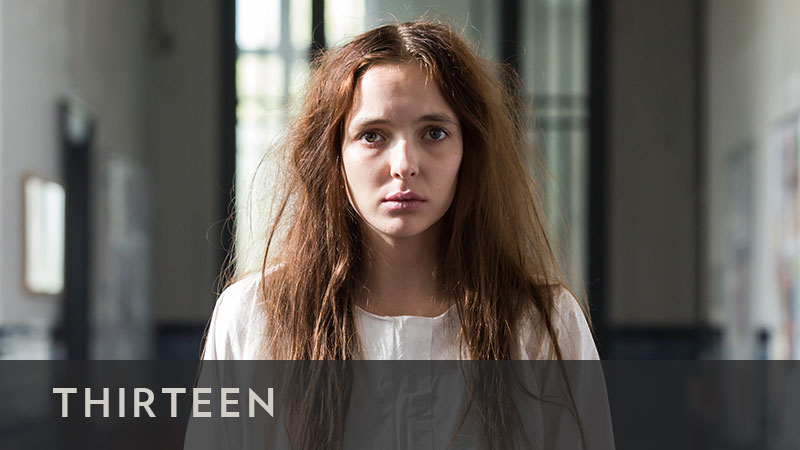 About the Show
BBC America's new original limited series, Thirteen, will premiere Thursday, June 23 at 10/9c, the week following Orphan Black's season finale.
The BBC America co-production follows Ivy Moxam (Jodie Comer, Doctor Foster) on the day she escapes from the cellar that has been her prison for the last 13 years. It's the day she'll return to her home, to her family, to her life – but that reunion is only the beginning. The Moxam family had given up all hope before their loved one was suddenly thrust back into their lives, and now they struggle to put the pieces back together. Mother Christina (Natasha Little, The Night Manager) insists husband Angus (Stuart Graham, The Fall) leave his girlfriend and return to the family home — never to breathe a word to Ivy of their separation, his breakdown, and all else that has passed since her disappearance. The focus also shifts from their other daughter, Emma (Katherine Rose Morley, Last Tango in Halifax) and her imminent wedding to Craig Watts (Joe Layton, Tatau), to Ivy's return.
Even after escaping her kidnapper and returning to her family, Ivy still can't seem to find peace or a sense of safety; the police inform her that her captor evaded arrest and is on the run. Assigned to the case and tasked with protecting Ivy are Detective Inspector (DI) Elliott Carne (Richard Rankin, The Crimson Field) and Detective Sergeant (DS) Lisa Merchant (Valene Kane, The Fall). The duo is sharp-tongued and shares a close relationship that occasionally crosses over the line of friendship, which DS Merchant enjoys far more than DI Carne. Their relationship is tested as DI Carne becomes consumed with protecting Ivy.
Ivy is the only one who knows and understands her kidnapper, and who can help DI Carne and DS Merchant snare him. As leads run cold, the police begin to suspect Ivy isn't telling them the whole truth. As she fights to retain her sanity, doubts about her begin to form — the anomalies of her statement, the errors, and her outright lies. What really happened in that cellar? Where is her kidnapper? Can Ivy really be trusted? Everyone wants to untangle the mystery that is Ivy Moxam, but when narrators are unreliable, truths are withheld, and when everyone has an agenda, it is no easy task.
Created by acclaimed newcomer Marnie Dickens (Hollyoaks) and starring breakout actress Jodie Comer (Doctor Foster), Thirteen is an emotional rollercoaster that explores how to pick up the threads of a life half-lived, while questioning who to trust when you can't even trust yourself. The series is directed by China Moo-Young (Call the Midwife) and Vanessa Caswill (My Mad Fat Diary), with Elizabeth Kilgarriff (Luther) executive producing.
Thirteen is a BBC America co-production, produced by BBC In-House Drama Production England and Executive Produced by Elizabeth Kilgarriff for BBC Three and BBC America.