About the Show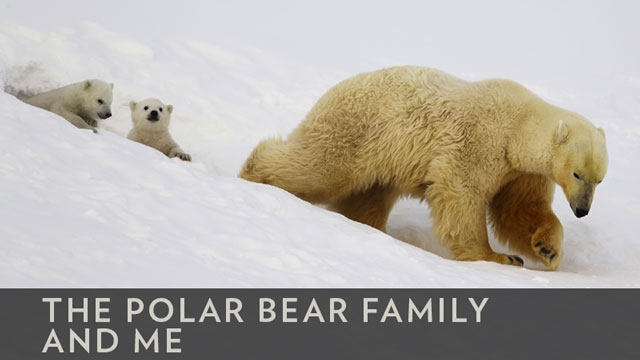 About the Show
Polar bears are one of the most iconic animals on Earth, and yet we know so little about them. Apart from fleeting glimpses, scientists and film-makers have never been able to follow individuals to tell their story and record details of their family life. Now, cameraman Gordon Buchanan embarks on a new ambitious and dangerous mission — to gain the trust of a family of polar bears and using this unique opportunity, observe the life of these enigmatic animals as never before, over the course of a year.
On this incredible arctic adventure, Gordon follows the polar bear family – baby Mikki, his brother Lucca, and their mum Lyra – from a snowy den in spring, through to their summer hunting adventures among the icebergs, and during the autumn 'freeze up'. The cubs have just a 40% chance of surviving their first year, facing threats of starvation, aggressive male bears and the ever-present dangers of the ice itself.
Filmed in the Svalbard Islands, surrounded by glaciers, icerbergs, and waterfalls, and with a cast of human and animal characters, Gordon and his team of polar survival experts follow the bear family as they travel vast distances across this hostile environment. Although cute, these polar bears are also highly dangerous. In order to film the bears safely, Gordon also uses a unique bear-proof hide, nicknamed the 'ice-cube', enabling him to film extraordinary behavior and insights, without becoming a polar bear's lunch.