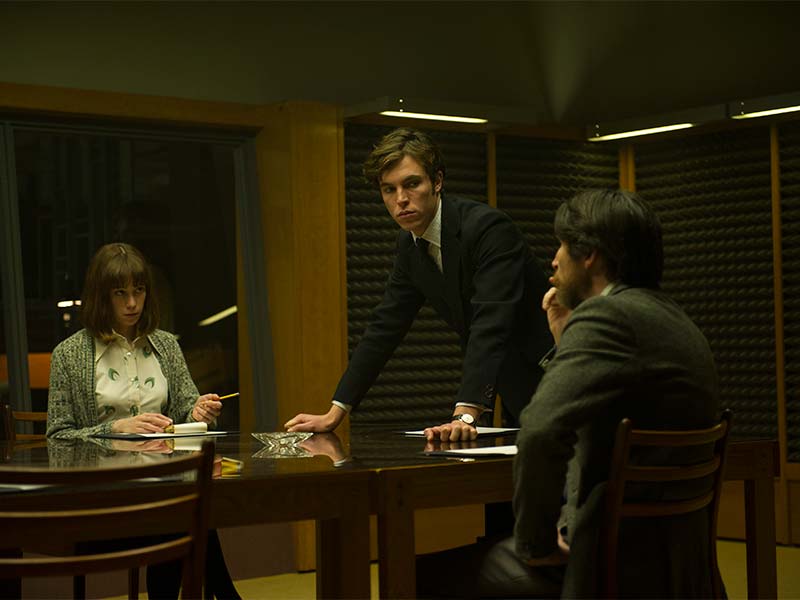 Season 1 — Episode 4
Episode 4
Discovering the KGB is one step ahead, Joe tries to convince the team to run a double agent scheme – a perilous game that understandably makes his colleagues uneasy.
But with dangerous assassin Odin at large, the team is unsure KGB defector, Arkady, would risk his life to help them.
Meanwhile, Alan grapples with a shocking discovery that could jeopardize his marriage to fellow agent and wife, Sarah. Bobby's world begins to unravel when Daddy thwarts his attempts at ascendance and raises questions that threaten to destroy his career.