About the Show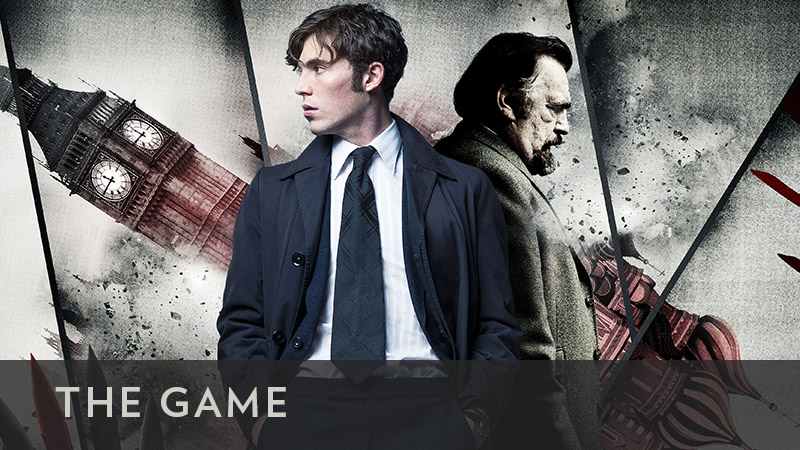 About the Show
In the secret world of espionage, the players are set and the fight to save Britain begins. A complex invisible war is being fought by skilled spies trained in the high stakes world of covert espionage. In 1972 London, tensions are at a terrifying peak as the world's super powers plot against their enemies. The threat: a dangerous and deadly Soviet plot, designed to bring Britain to its knees, dubbed Operation Glass. This is where The Game begins – a stylish, character-driven spy drama that explores the lives and lies of the invisible soldiers fighting a secret war.
When an MI5 agent is contacted by a defecting KGB officer about the plan to destroy the British establishment, MI5 leader, Daddy (Brian Cox, The Bourne Supremacy, An Adventure in Space and Time), assembles a secret committee to investigate the threat in a frantic race against time. Their mission: stop the plot, save Britain and in turn, the world. The Game, a suspenseful six-part, edge-of-your-seat thrill ride, is created by Toby Whithouse (Being Human, Doctor Who).
A sexy, smart and explosive depiction of the Cold War, The Game takes viewers back to a time when the proliferation of espionage was at an all-time high. With relations between the Soviet Union and Britain fractured due to the former's occupation of Eastern Europe, the series shines a light on how spying and covert operations further damaged the two nations' relationship. The KGB, accused of countless crimes, dispatched spies all over Britain to embed themselves alongside her finest in order to infiltrate and later, carry out acts of terror. Those who lived through these trying times will instantly relate to the tension, uncertainty and the palpable fear that life as you knew it, could change in an instant.