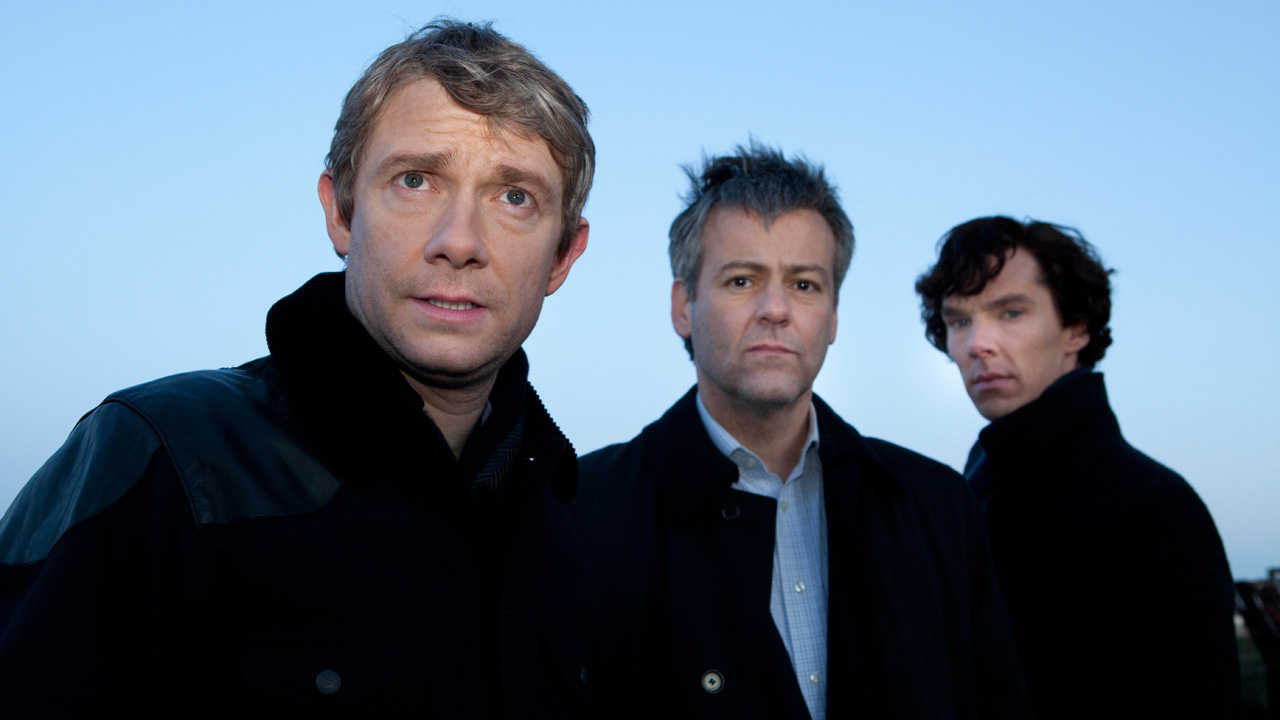 Season 1 — Episode 3
The Great Game
Despairing of the ingenuity of London's criminals, Sherlock is invited to take on what looks to be a very ordinary case - a young civil servant found on a railway line with his head smashed in. It seems to be open and shut - or so he thinks.
The curtain is about to rise on a terrifying game of cat and mouse as a crazed bomber pits his wits against Sherlock. A 20-year-old murder, a blood-soaked car, a rediscovered Old Master worth millions - it's just the kind of adventure Sherlock and Watson relish.
But who is behind these deadly puzzles? London is set to become a battle ground as Sherlock confronts the one person capable of beating him.