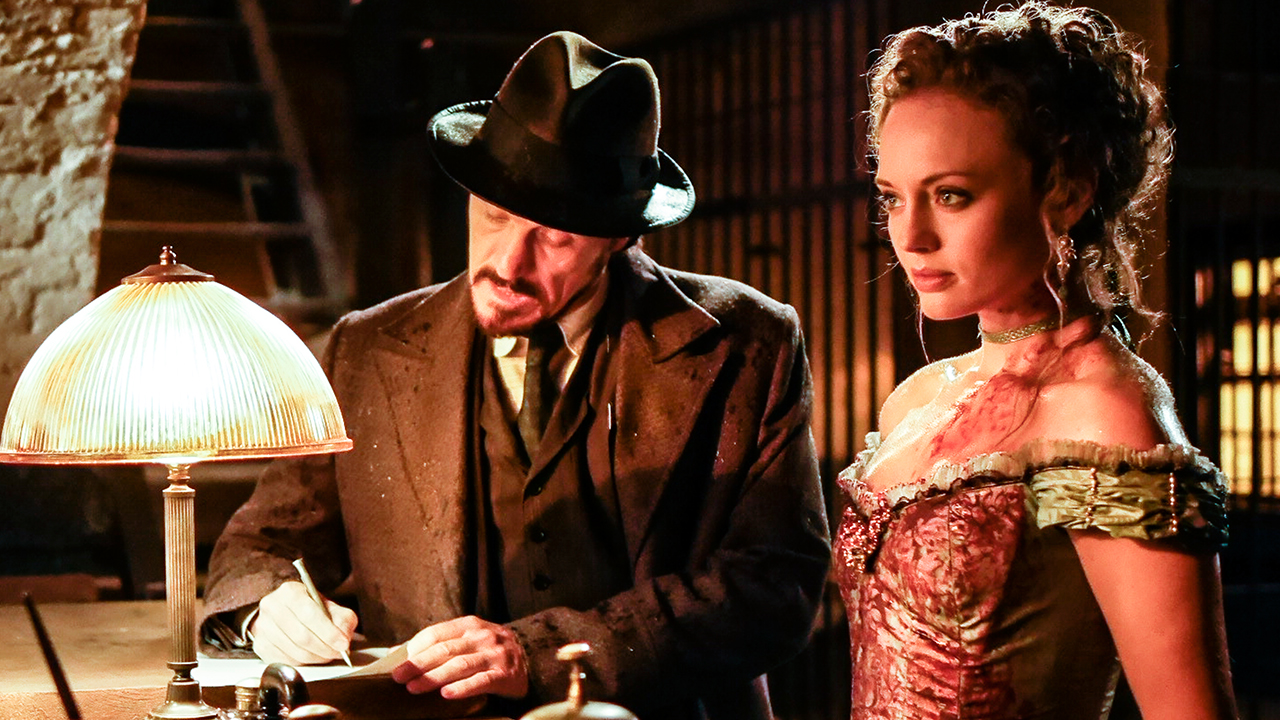 Season 3 — Episode 6
The Incontrovertible Truth
The dark and corrupt streets of Whitechapel are witnessing a new breed of tourist; one from the higher realms of society wanting salacious entertainment. Yet Lady Montacute's curiosity means she now stands before the men of Leman Street charged with the vicious stabbing of a local woman. But what truly occurred in that frenzied, bloody room?
Lady Vera may come from a life of privilege and wealth, but it is one occupied with abject ennui and a loneliness which can easily consume any poor soul. War, her husband Lord Montacute understands. But there is more pain and bitterness felt across their marital bed than on any battlefield.
Vera has sought a means of liberation and she is renowned in elite circles. The streets of Whitechapel and this 'city of dread delight' have bestowed for some time a foreign and titillating fascination to Lady Montacute. It is here where she seeks gratification on a regular basis, and it has been fellow suspect, Tom Denton, who has helped her to fulfil those desires.
But with the weight of the authorities due to bear down on them at first light, the squad has only a meager few hours to unearth the true culprit. Before justice is overturned.
Meanwhile, the men still believe Capshaw shot Reid on that fateful day, but how long can the lie persist? When will they realize the deceit woven by Long Susan? Unbeknownst to them all, a vital piece of evidence could be quietly sitting in the depths of Leman Street itself...