Russ Cochrane: Writing a Second Episode
Editor's Note: The Hive is Orphan Black's weekly Writers' Room blog. Each week, someone intimately involved with that week's production will take you behind the scenes. This week is Episode 2 scribe Russ Cochrane.
Welcome to the Rabbit Hole. What you don't know can hurt you.
The second episode of any season is notoriously hard to write. After the initial spectacle of the season opener, the second episode has to function like a bridge into the coming season – establishing what's at stake and launching the arc of what's to come. This one was especially challenging because we spent almost our entire premiere in the past – with no Sarah Manning. So this was the episode that had to check back in with Sarah, force her to leave the safe haven she worked so hard for all last season, and propel her to dive right back into the fray despite the odds. And in an unusual move, we started Season 4 outside of Sarah's POV, so by the time Sarah enters the picture, the audience is already ahead of what she knows.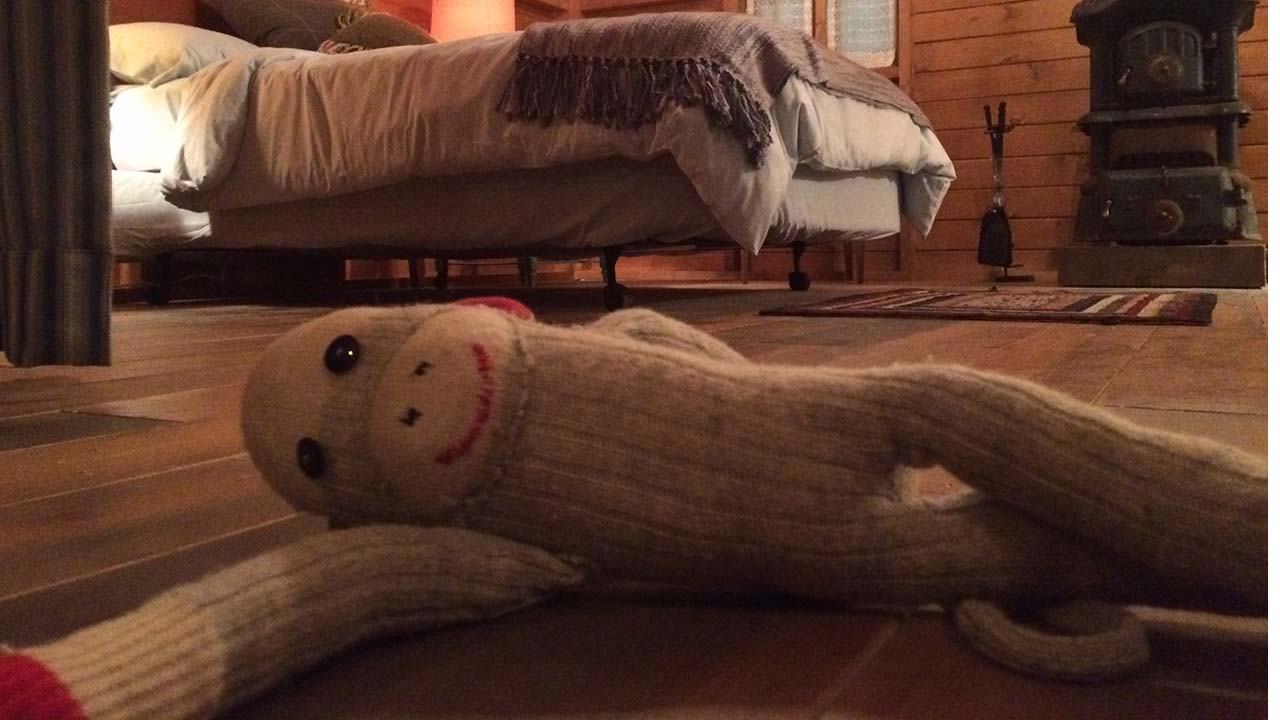 To get around this – even psychologically– we considered the first two episodes as a two-part premiere. Part one would follow Beth — back to basics in a procedural investigation, uncovering the dirty deeds of Neolution. Part two would force Sarah back to the beginning – doing her own investigation to find out exactly what Beth had learned. Graeme and I worked closely to develop these two stories as a piece so they would cross over as Sarah re-visited moments from Beth's investigation – Beth and Sarah's stories beginning to mirror each other, establishing Beth's final days and what she found out about Neolution as central to the mystery of Season 4. Like the very beginning of Orphan Black, Sarah is in the dark – working her ass off to turn the lights on so she can protect the people she loves.
Sarah's quest to take up the mantle of Beth's fight against Neolution felt like a natural one for us. It was a chance for us to go all the way back to those opening moments of the series – with Sarah and Beth crossing paths on the train platform — and learn what really led up to that moment. But we knew this quest for Sarah needed to be, first and foremost, an emotional journey. Sarah has a unique and unusual bond with Beth – having witnessed her death and then stepped into her shoes to "be" Beth. But she never really knew Beth, so I felt a huge key to launching this emotional arc out of the gate would rest with those people who knew Beth personally: Art and M.K. So while Sarah is tenacious in her pursuit of answers in tracking down M.K., it's Art who really helps carry the heavy emotional ball as they unearth things about his late-partner that he never knew. And when Sarah finally connects with M.K. we realize that this elusive new clone was bonded with Beth in a way we hadn't quite realized, and she's been carrying the enormous burden of Beth's suicide on her shoulders – or maybe in that kooky little backpack.
As Sarah lands back in our world, we also wanted to jump everyone else forward – trying to move on with their lives under the constant, creeping threat of Neolution.
Read More