Q&A: 10 Questions with Props Master Craig Williams
Editor's Note: We culled your questions from Facebook and Twitter for this week's questions for an Orphan Black crew member.
Hello all sestras and brother-sestras! My name is Craig Williams and I have the honor to be the props master of the Orphan Black world.
The greatest thing about having this job is that I was a fan of the show before I came on to it in Season 2. Back then the team was Geoff Murrin as the master, his brother Jim as our buyer, myself as the on-set props master, and Steven Stack as my assistant, with Andrew Daley as our daily assistant for those heavy days of many background players! I was chuffed to work on the show as I had worked with Tat a few years previously and knew from experience that she's a consummate pro and an absolute sweetheart.
This year, Geoff was faced with a real-life challenge as the season started. He had to step down and I had to fill his shoes. Scary. With that, Steve became onset key and Andrew his assistant. (All this background is necessary to answering some of your questions later.) Meanwhile, Geoff is progressing well and his prognosis is excellent.
So… introductions out of the way…
Your questions…
1. BBCAmerica: Would love to hear how you incorporated the fans' Pick A Prop selections into the show. Were you surprised at all by the fans' selections?
CW: This was mostly handled by another office, but the way it worked was, I would occasionally get a request for a variety of examples of a certain prop to offer up, which were then offered to the Clone Club for voting. Was I surprised? Yes — by one in particular, but that one will be in a later episode so…
2. Desiree B. via Facebook: Has the props crew played pranks on people on-set?
CW: We're not really pranksters I'm afraid . We do have fun with the details sometimes though. In Season 2 there's a scene with Sarah on a bus and she needs to make a call so she commandeers a teen boy's phone. I had to be on the bus in case the phone needed attention, but there was no room in the crew-end of the bus, so I had to sit in the shot in the background reading a newspaper. Hint? I can't actually read Chinese.
3. Darlene B. via Facebook: What prop would you most like to take home?
CW: Funny you ask.. it's a prop that came from my own stock and came home with me because… well, it's mine! It's Johanssen's pipe. The reason? Well, you may well know this story but for those who don't… We were shooting the scene where Helena (my favorite, by the way) is "operating" on Johanssen and she sits up into frame with his pipe in her mouth and says, "Does it look like I'm joking?" This was an idea that Steve Stack (a bit of a comic brainiac — don't tell him I said so) came up with on the day. He pitched the idea to Tat and she nailed it! It's a great memento to the creative process that exists on our set.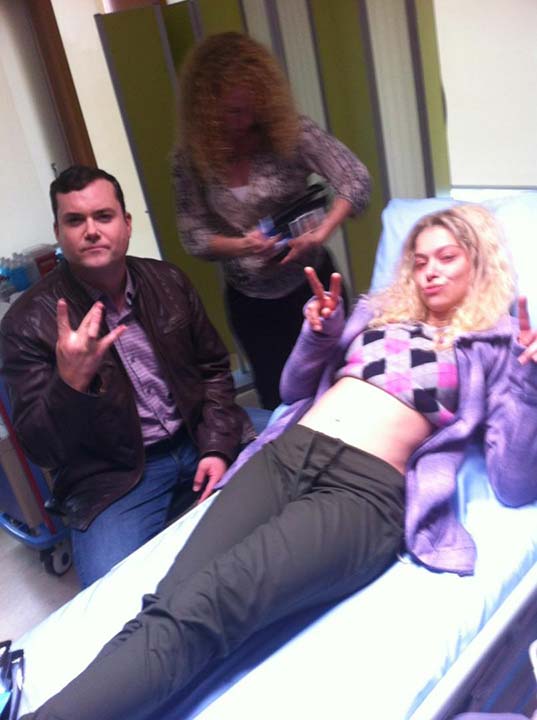 DB: What prop that you made are you the most proud of?
CW: I can't say because it hasn't played yet, but it does have something to do with dentistry.

4. Malene J. via Facebook: What prop was the most difficult to make?
CW: We don't make too many props on the show, and the workload is such that I don't get to actually make very many. We normally farm this work out to outside contractors. The most difficult to find was a piece of special eye examination equipment. There was a piece of scary medical gear I had to convert, but again… a later episode!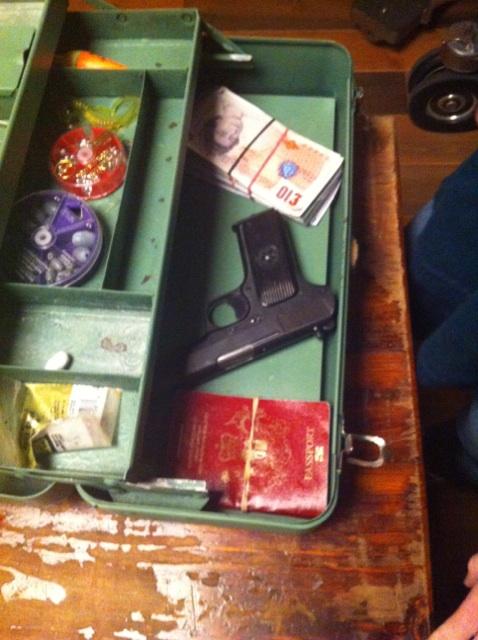 Read More