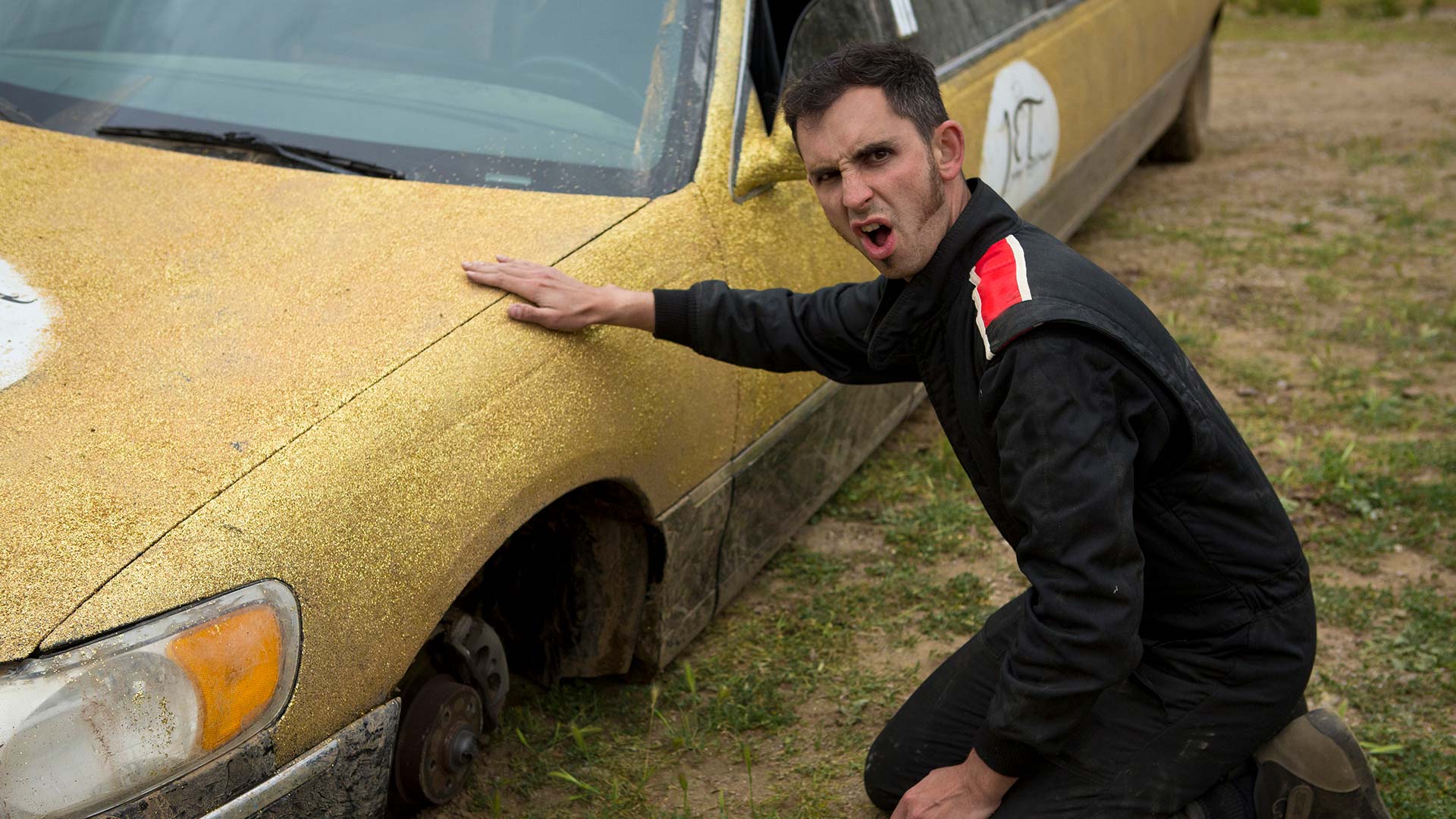 Season 1 — Episode 3
Delivery
The mail must get through! Jonny Smith and Tom 'Wookie' Ford lead two teams and transform regular cars into high-speed delivery vehicles.
Kim and Rich, two car lovers from Michigan, join Wookie, while Jonny is joined by father-and-son car restoration experts from North Hollywood, Julian Junior and Julian Senior.
They compete head-to-head in three over-the-top missions – both teams almost wipe out twice, Wookie claims it's the most scared he's been in his life.