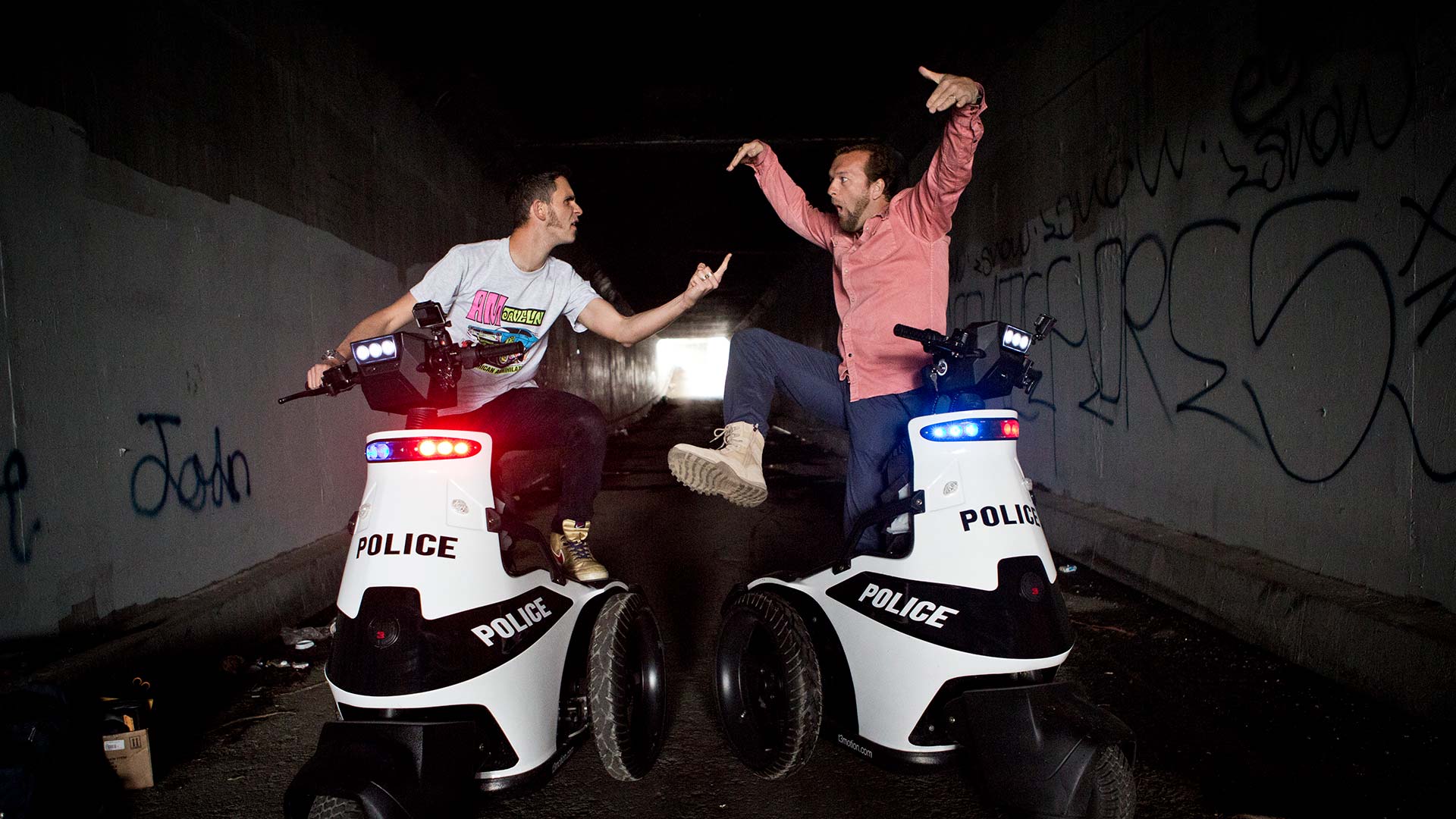 Season 1 — Episode 1
Cops
Hold it right there, son!
Jonny Smith and Tom 'Wookie' Ford lead two teams — the Perkins brothers from Detroit and racers Keith and Rob from California – in building the ultimate cop cars.
In 24 hours they transform regular cars into crazy creations, before competing head-to-head in three fast and furious missions. The challenges put their vehicles to the ultimate test and once the winner is declared, the losers' car gets, well, annihilated.