About the Show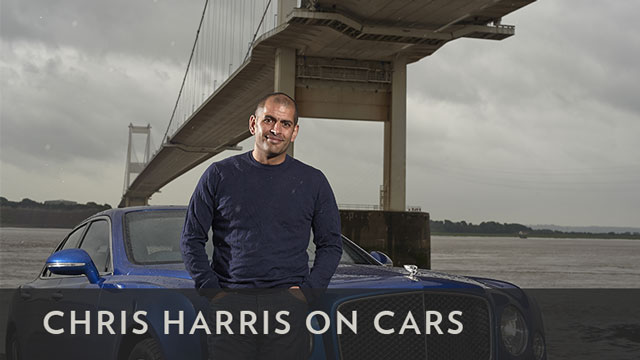 About the Show
Based on his hit YouTube series, BBC America's Chris Harris on Cars offers Top Gear fans more time with breakout star and motoring journalist Chris Harris. Here he gets behind the wheel of the newest, fastest and coolest cars on the road, and takes viewers into the technical complexities of these stunning vehicles. Profiling some of the most exciting cars on the planet and testing them on road and track, the series will cover cars such as the Porsche 911 GT3 RS, McLaren 650S, Aston Martin GT12, Ferrari 458 GT, Ferrari 458 Spider, among many others.
In the latest season of Top Gear, Chris joined fellow hosts Chris Evans, Matt LeBlanc, Sabine Schmitz, Eddie Jordan, Rory Reid and The Stig as they drove over 7500 miles, undertook both on and off road challenges, tested the very latest cars and filmed in nine countries across four continents.
Launched on YouTube in 2014, Chris Harris on Cars has amassed over a quarter of a million subscribers and the content has been viewed over 20 million times. Chris began his career in motoring journalism at UK-based Autocar magazine, becoming their official road-test editor. He launched his website dedicated to fast cars in 2008, later joined Evo magazine and then became a member of the Pistonheads.com team, as well as a regular feature contributor on YouTube's DRIVE channel.