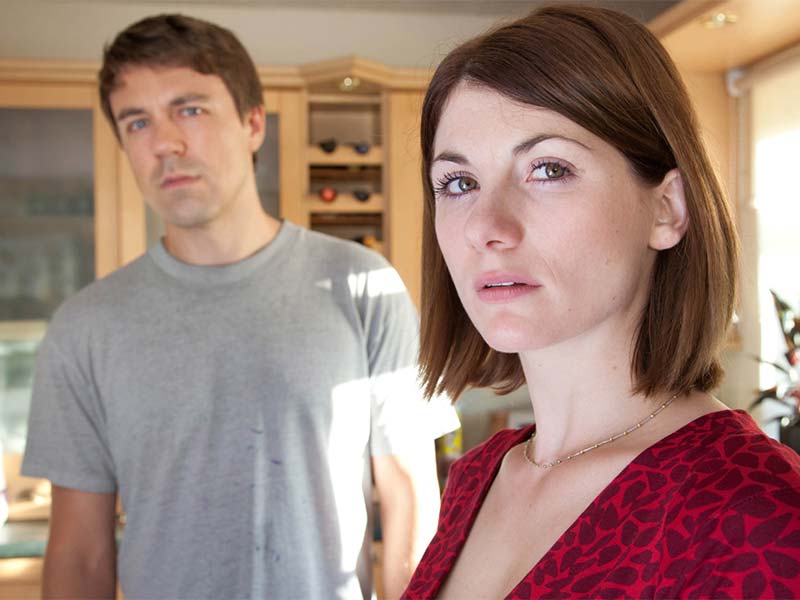 Season 1 — Episode 3
Episode 3
The discovery of the murder scene leads DI Hardy and DS Miller to arrest a startling suspect in Danny's murder.
Show Full Recap
Full Recap
As the murder scene in the case of Danny Latimer becomes clear, DI Alec Hardy tries to reconcile it with the site where Danny's body was found – over a mile away. Why was the body disposed of this way?
Hardy and DS Ellie Miller ask Mark Latimer to give a statement. He says he was with Nige – his workmate – on the night of Danny's murder. His fingerprints were at the murder scene because he mended the boiler there recently.
As Hardy and Ellie question Nige, Mark's alibi quickly falls apart. Susan Wright denies that Mark got the keys from her, and when they search Mark's boat, Ellie and Hardy find recent blood stains.
Steve Connelly follows Beth, and when alone, he approaches her - first offering condolences, then telling her he has a message for her - from Danny. Beth runs away, distraught.
Ellie's husband Joe brings their son, Tom, to the police station for questioning. Tom is nervous, but eventually reveals that Mark had recently hit Danny.