The sense of community, which is paramount to the drama Broadchurch, is instantly recognizable to actress Jodie Whittaker.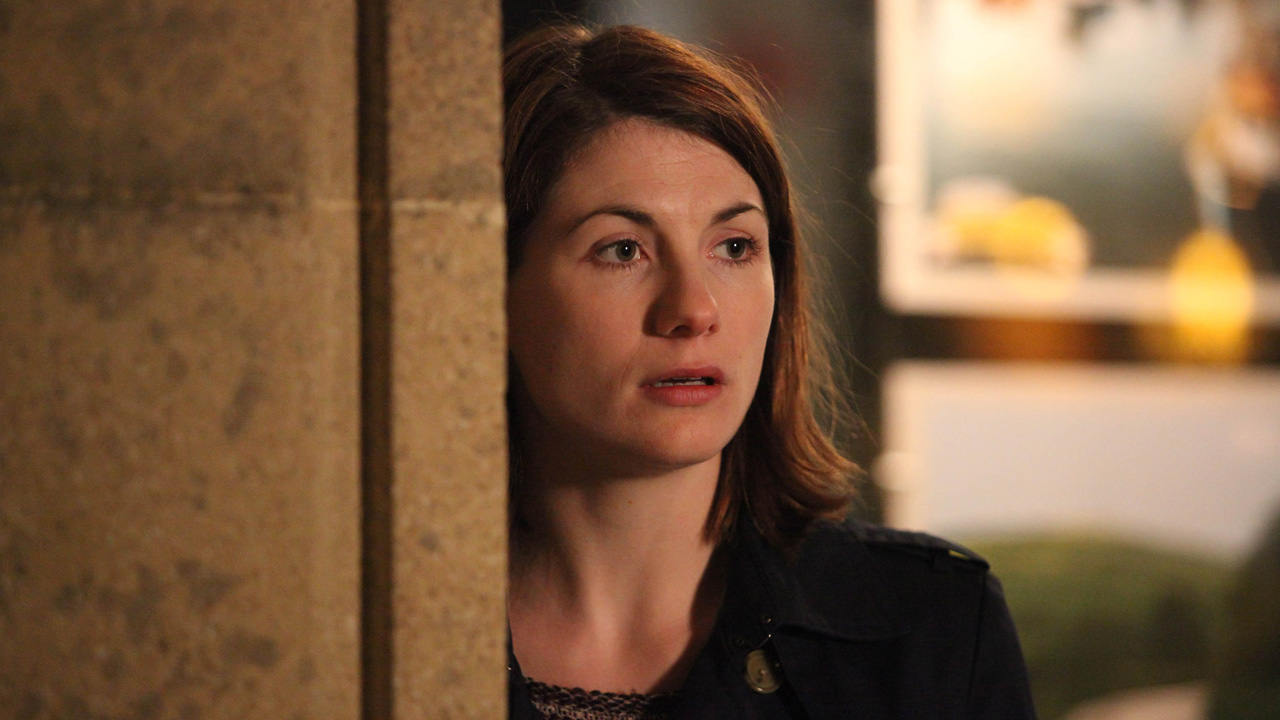 Whittaker: "I can understand that close-knit community. I left when I was 18 because all I wanted to do was work in the city but I do sense it when I go back to my parents; they know everyone in the pub and the shops. There is an opening scene where Mark (Andrew Buchan) is walking down the street saying 'hello' to everyone and that is exactly like my dad and if something like this happened in that community, you would see immediately how it affects people. It's like a piece of glass shattering and all the cracks start appearing in this seemingly safe and family orientated community. As a child you are less aware of it but as a parent, you would look at Broadchurch or where I was from, and you would hope it would be a safe and a wonderful place to have kids which is what's devastating about this."
The prospect of working on a truly ensemble drama was a major draw for Jodie.
"I only got the first episode for the audition and I found that quite nerve-wracking not knowing where it was going. In fact none of us knew who had done it. Even the person that did it didn't know, which is a really great thing to do because it keeps you anxious the whole way through. It keeps you guessing and makes you not trust any of the other characters; which you wouldn't do in that environment. That first episode was heart-breaking to read but also you met so many interesting characters. When I came on board already Olivia, David, Vicky and Andy were attached. Every week, new names were signed to it which was really exciting to think you would be working with them on an ensemble piece. Not a lot of dramas are ensemble and there are about 20 of us."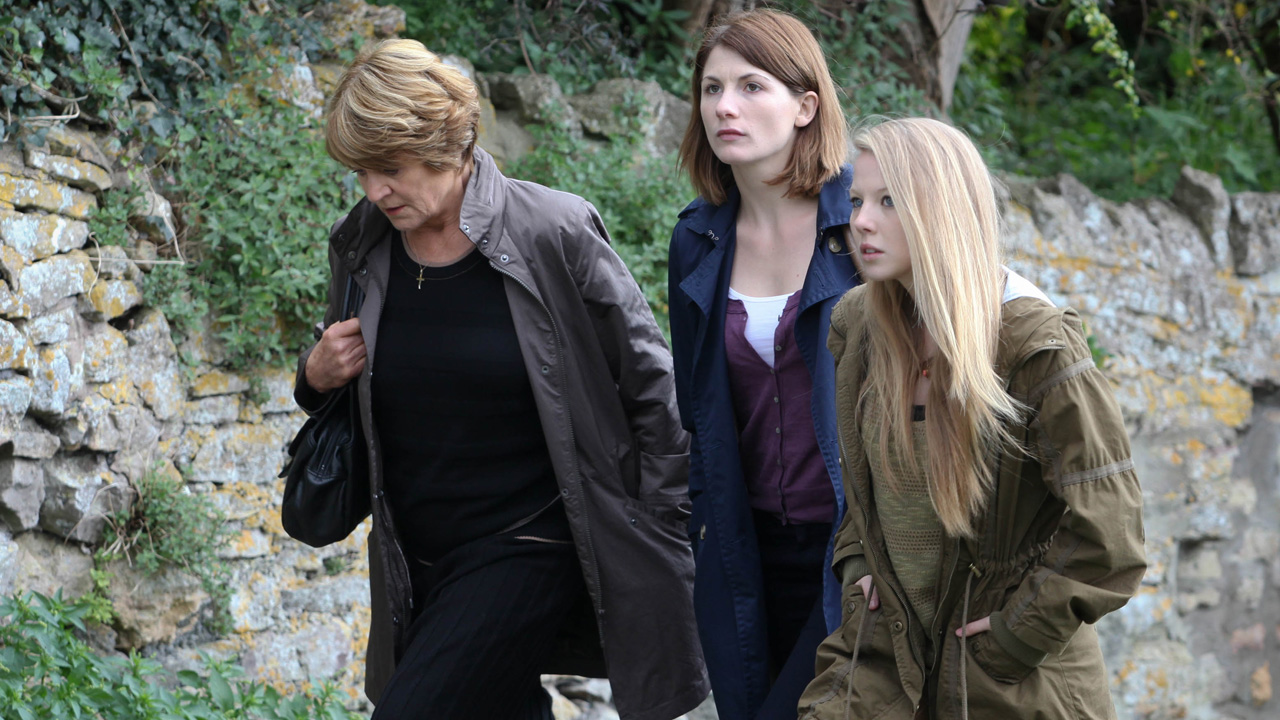 Going more depth about her character:
Whittaker: "It's quite an immediate thing for her because Danny's body is found and then confirmed within the first 20 minutes of the first episode, so from there it is a huge emotional journey because of the shock and the upset. That never goes away because it's a murder case the family are just left in limbo waiting for answers. It's a weird grieving process then and it's as if the family have been halted in what they might want to be going through because they don't actually know what or why it has happened. Apart from the very first two scenes in the whole thing, it is just completely grief ridden and devastating for Beth. But within that come different stages; anger, numbness and being completely broken. It's quite a difficult role to play particularly as we filmed from August to December. It's a long time to sustain such emotion, but as the writing is so good you are immediately helped along the way."
On working with co-star Andrew Buchan:
Whittaker: "We were both in Cranford but never actually had any scenes together. I have known Andy for ages as we were in different drama schools but graduated the same year. It has been absolutely brilliant to work with him and he is just phenomenal in 'Broadchurch.' As the dad in the Latimer family he is so emotional. One minute he has to be the rock, and the next he is so angry and just to watch the process he goes through makes it really easy for me in a scene as I never know how he is going to do it, which is life; it's real."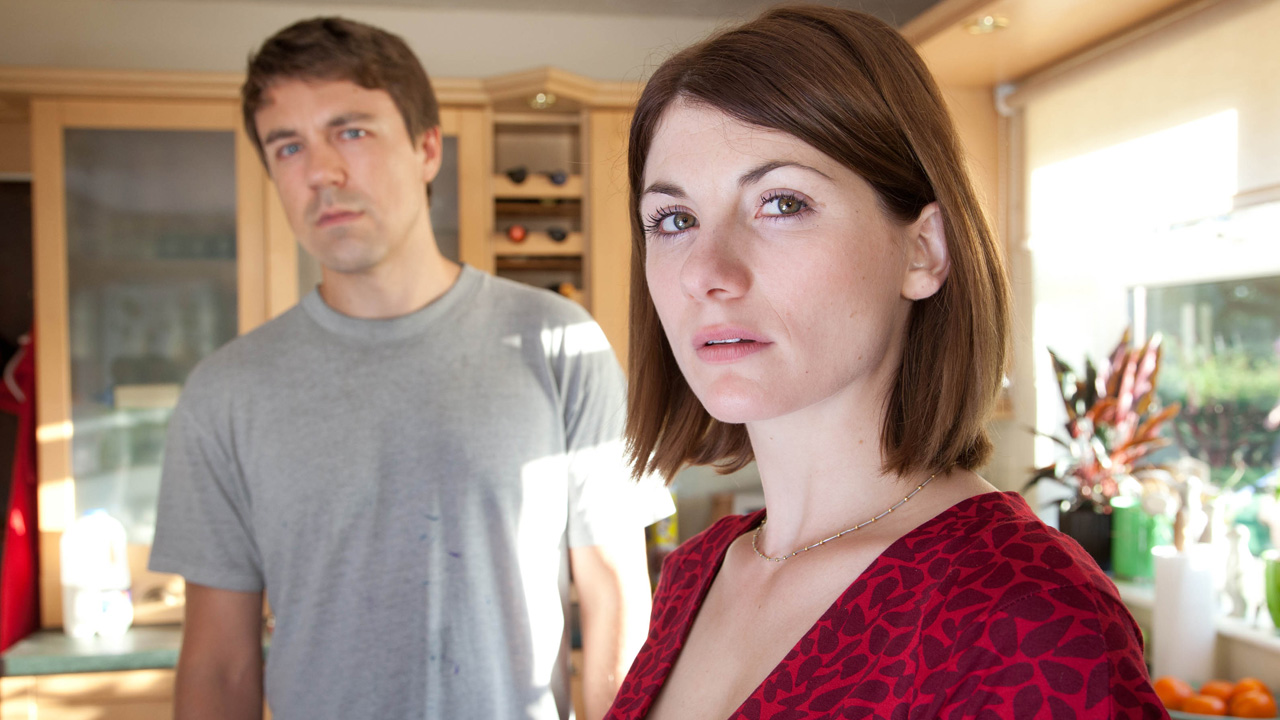 For Jodie the biggest challenge was the constant emotion shown by her character, grieving mother Beth Latimer.
Whittaker: "Sustaining that real heightened sense of emotion without it being the same in every scene has definitely been a challenge. There would be mundane things like trying to find a packet of crisps to eat when there is no food in the house, as why would anyone have gone shopping in the aftermath of such a tragic event. But it's not just 'Where's the food?' it's 'WHERE'S THE FOOD?!' and it is keeping that real anger, the numbness, the raw emotion all together and making sure it is there, but that every scene doesn't become the same sequence or the same mood. I have got huge amounts of respect for the actors who played the parents in 'The Killing' as that's 20 episodes and that was extraordinary."