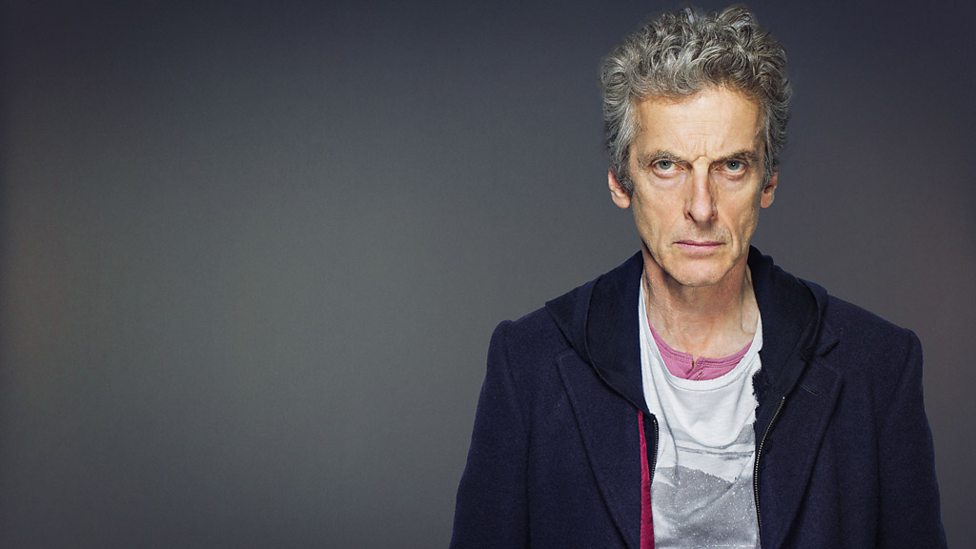 Welcome to the Doctor Who's Day roundup, a cornucopia of matters pertaining to Time Lords, TARDISes and trips around space and time.
And as Season 9 is less than three weeks away, it seems a good moment to take a dip into the imaginations of the fan artists of Tumblr, to see how they're preparing for the delights ahead.
It seems Missy continues to cement her position in the hearts of fans:
And Clara and the Doctor will be just as affectionate as always:
Of course the Doctor's going to rock out:
And give everyone THAT look:
This is not restricted to Season 9 particularly, but still impressive:
Here's a tutorial from chrishdzart on drawing the Twelfth Doctor:
And then there's this, an exceptional idea for a future multi-Doctor adventure, surely?
Here's what else is going on in space and time this week:
• There's going to be a cinema prequel to "The Magician's Apprentice," the first episode of Season 9, entitled "The Doctor's Meditation" and it will feature a very familiar-looking goblet:
Here are two sneak peek photos of the exclusive Season 9 prequel part of the Dark Water/Death in Heaven #DoctorWho3D cinema event.Book your tickets >> http://bit.ly/DWBBCFE15

Posted by BBC America on Tuesday, August 25, 2015
• A special message from Michelle Gomez on behalf of the Doctor Who Facebook page:
• A geek-off between Steven Moffat and Peter Capaldi, in which Steven explains that his knowledge of Doctor Who is the greater of the two of them because: "He at a certain point thought it would be great to go have some kind of life, dash around Glasgow being handsome and dating women. I thought 'pfft! Hell with that.
"I'm gonna collect Doctor Who trading cards, and not make eye contact with anybody. And I was right, because I outrank him."
• This awkward high five between Matt Smith and Karen Gillan that never was:
— awkward handshakes (@awkwardshake) May 1, 2015
• Arthur Darvill has a fantastic plan for a reunion of Doctor Who companions, but it won't happen for a few years yet. He told Radio Times: "We should come back in 40 years. We could all come back and do a sort of geriatric reunion.
"I've got written an episode in my head where all the companions go into therapy together, and do like a big group therapy session," he said. "It's a really sort of dark, depressing episode of Doctor Who but I think it'd help them out a lot."
• Speaking of whom, here's Arthur in the new BBC series Danny and the Human Zoo, a fictionalized retelling of the early years of the British comedian Lenny Henry:
• Russell T Davies is heading back to BBC Cardiff, to bring a touch of Doctor Who magic to Shakespeare's A Midsummer Night's Dream.
• BBC AMERICA continues their season of cherry-picked Doctor Who episodes, gathered under the title of The Doctor's Finest. Here's 10 things you may not know about "The Doctor's Wife", and a recap of the key points here, and 10 things you may not know about "Vincent and the Doctor" with a similar recap.
• A trailer for the Sixth Doctor adventure "Shield of the Jötunn," coming soon from Big Finish audio:
• Radio Times has compiled a list of the best Doctor Who graffiti, including this choice example:
#DoctorWho #graffiti #Dalek #cyberman #TARDIS pic.twitter.com/AYHK3Ubrys

— jonboy (@jonnieboyo) August 3, 2015
• From "Geronimo!" to "Fantastic!" your favorite catchphrases are captured in this Doctor Who Soundboard.
• 7 heroic moments between the Doctor and Clara.
• Waris Hussein, the original Doctor Who director, visited the TARDIS set recently:
He also offered his thoughts on Peter and Jenna, and being a director.
• Which Doctor Who monster are you?
• Clara turns her back on the world (and other new Season 9 pics):
• And finally Doctor Who: The Fan Show talks to Jenna Coleman about Clara's relationship with the Doctor:
TTFN!
Read More
Filed Under: