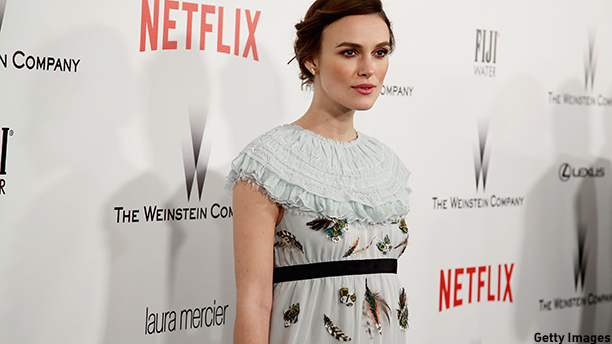 Keira Knightley is expecting her first child with husband James Righton, and she's not quite ready for the baby's arrival. Who better to get advice from than late night host Jimmy Kimmel.
The Imitation Game star swung by Jimmy Kimmel Live! and the conversation turned to baby talk. Like many busy parents-to-be, Knightley has yet to set up a nursery, telling Kimmel, "They're quite small though, right? Do they need a room of their own?"
She's correct: babies are small. Kimmel, being a father himself, gives her some tips on setting up a space with room for a crib, how a changing table works, and what to expect when actually changing the baby's diaper.
There are some laugh out loud moments in the below video:
Do you have any parenting tips to pass onto Knightley?
See More:
Keira Knightley Clarifies the Origin of Her Name
Brit Binge Watching: Five Keira Knightley Roles You Can Stream Online
Keira Knightley: 'I Always Knew Benedict Was Brilliant'
Read More